A blast of fresh air is one of the best tonics for a manic mind.
But how can you turbocharge your walks to give your mental health an even bigger boost?
Just add a splash of awe.
Scientists from California have discovered that there are few things better for your mind and body than a dose of awe.
They found it helps reduce stress, increases creativity and makes you happier.
Being in awe of nature effectively quietens the ego part of your brain that tells you to keep working harder. It also releases oxytocin, otherwise known as the love hormone, making you feel more connected and cooperative.
So, we asked the audience to tell us the best places to get a good gulp of awe…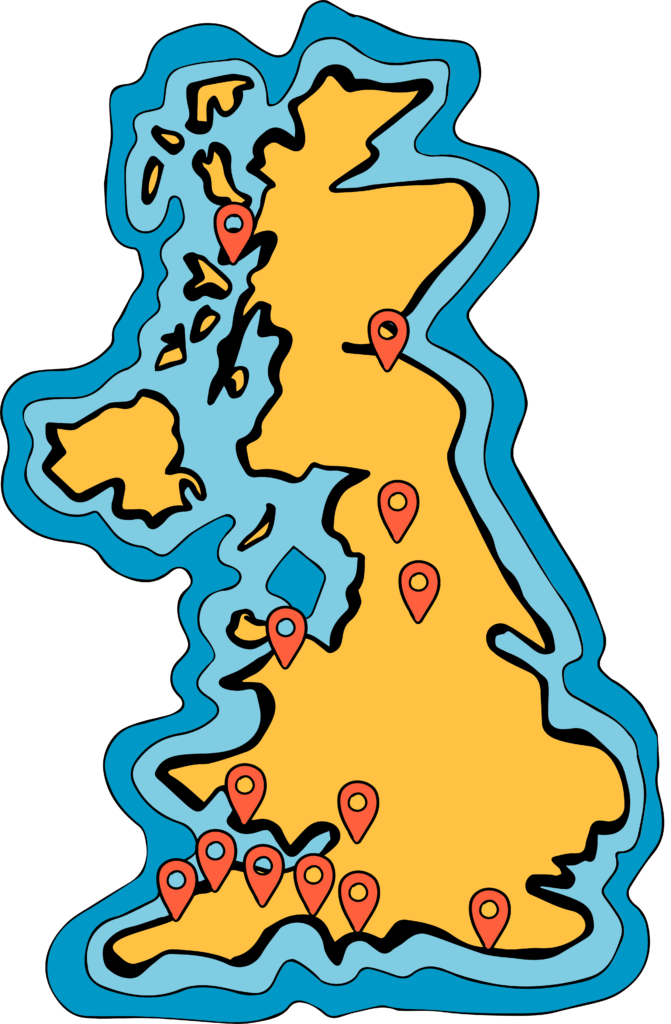 Leanne Hughes: "When my heart is heavy I head up the road to East Lothian. There are many beautiful beaches there and me and my pup Bandit love it. Tyningham is my absolute favourite place as it's a mix of forest and beach. Also Mull, Perthshire (Hermitage) and any of the Scottish Highlands."
Jack Grasby: "The Yorkshire Three Peaks are my go-to – albeit possibly not great for physical well-being! Otherwise, Durdle Door in Dorset is a cracking spot."
Dave Glanville: "Just round the garden in the few minutes. Focus on the sensation of the fresh air, the beauty of the flora and fauna, recharge little and often in awe of nature where we are. Not a grand walk but finding joy where we can."
Amy Archer: "Climbing up Dovedale in the Peak District."
Saranne Postans: "Sooo many! But the one that comes to mind first is Rhossili to Oxwich Bay on the Gower in South Wales. Although any walk is great, it's more about being outside, seeing the sky, experiencing the weather for me."
Ellie Rowlands: "Tryfan in Snowdonia is pretty special."
Jamie Bowen: "I did a Walk and Talk strategy meeting in Westonbirt Arboreteum and it was an amazing place."
Sally Northeast: "Evening Hill in Poole. You come over the top and there in front of you is the most spectacular vista of Poole Harbour. Takes my breath away every time and I've lived in Poole most of my life."
Carly Davis: "Seven Sisters at the end of the South Downs. Gorgeous part of the world! And only a day trip from London!"
Katie Marlow: "My two most recent favourites are Abbotsbury loop to the beach and back up to St Catherine's chapel in West Dorset. And another nearby is Symondsbury up through Hell Lane through the fields and then you reach Colmers Hill and back down to the village again. Both walks have glorious Dorset countryside and coastal views, bracing air and hills to stretch those legs."
Ruth Dale: "Devon is walk heaven."
Beth Langley: "It's got to be the South West Coastal Path from Woolacombe to Illfracombe for me."
Ella Simpson: "I'd say the Cornish coast between Perranporth and St Agnes, and around Godrevy too!"
Dave Wraith: "Going to shout out a couple of my fav local walks, all with excellent refreshment options! Beer to Branscombe and back, and West Bay to the Anchor Inn at Seatown. And it's hard to beat the Lyme-Uplyme circular walk which luckily runs right past our house : )"
—
And if you've got the opportunity to travel a bit further for your dose of awe, here's some spectacular spots from slightly further afield…
Amy Archer: "Abel Tasman National Park if you're looking to travel a little further."
Rebecca Wells: "The most speechless I've been was at either Lake Tekapo or Roy's peak in South Island, New Zealand, or Wilson's promontory National Park in Victoria, Australia."
Ellie Rowlands: "Kjeragbolten in Norway or the Laugavegur Trail in Iceland are also pretty special!"
Leanne Hughes: "North or South island in New Zealand – the most beautiful country I've ever travelled around – Scotland in HD!"
Let us know where you go to turbocharge your wellbeing, hello@alivewithideas.com.