Now more than ever, your own relationship with yourself, is absolutely central to that all important word – positivity.
We are hearing many colleagues are tired, jaded and worn out from life, work and personal struggles.  Especially after the last 18 months unusual challenges. It has however given many of us the chance to refresh, re-evaluate and recognise how we work and live and taught us to be creative to encourage mental resilience.
Here are a few simple lessons to keep you (and ultimately your teams too) feeling positive  ….

Silence your internal critic
Negative self-talk interferes with work, relationships and sometimes the way we are seen by others. Treat yourself as you would do others and be kind. Let's take a leaf out of Beverly's book:
"Turn down the volume of your negative inner voice and create a nurturing inner voice to take its place. When you make a mistake, forgive yourself, learn from it, and move on instead of obsessing about it. Equally important, don't allow anyone else to dwell on your mistakes or shortcomings or to expect perfection from you." ― Beverly Engel, The Nice girl syndrome
Power practice – spot, stop, swap. Jay Shetty is a renowned life coach who advocates the SPOT / STOP / SWAP technique. Designed to change feelings of negativity and worry and help individuals flourish by being able to spot and switch up negative patterns. This technique is where you begin to spot those negative thoughts and get a better sense of when, how and why they come up. The next thing you want to do is stop that thought. Stop going to those environments or places that give you that negative feeling. Then you want to swap – upgrade it to something better, more productive.
Break the worry cycle
Nobody can change the past or something that may happen in the future through worrying. Of course we all do it, but it's important to try and remember that worrying only interferes with our present.
"Worry pretends to be necessary but serves no useful purpose." – Eckhart Tolle
Power practice – the worry tree. We were introduced to the worry time technique last year as part of #Yesvember, which helps you take control of worry and make time to deal with seemingly unsolvable problems, that constantly play on our minds. The Worry Tree is an app that also helps support you and can be used on its own, or alongside CBT.  It helps you record whatever you feel worried about so you can notice and challenge them. It can also help you create an action plan, making you feel more in control.
Help yourself evolve
Scrolling endlessly through the same things on social media can make us fixated on other people's reality. Creating a space for our own self-development where we can interact with new things, opportunities and people will widen our horizons and create opportunities to learn new skills and nurture creativity.
"The future belongs to those who learn more skills and combine them in creative ways." ―Robert Greene, Mastery
Power practice – shake things up. Meeting new people is tricky for now, but not impossible. Shake up who you mix with, read and explore to build and develop a growth mindset. Whether you reach out to a colleague you don't know very well yet, or listen to a new podcast or pick up a book by an author you haven't read, it's important to change things up now and then.
"You are the average of the five people you spend the most time with."  ―Jim Rohn
If this is indeed true, then ensuring toxicity is removed from your work and home life will foster a more fruitful space for you to grow and thrive.
Bring more of yourself to work
Obvious right? But hard when you are on a zoom call or unable to talk about what's been affecting you as you might do when grabbing a coffee or passing people on the stairs.
"We can work better, lead better, and be more engaged and fulfilled if—instead of trying to hide who we are—we show up fully and authentically." – Mike Robbins, Bring Your Whole Self to Work
Being ourselves authentically means showing vulnerability, imperfections and courage. Allowing yourself to be truly seen is difficult. But there are things we can do to make it a bit easier.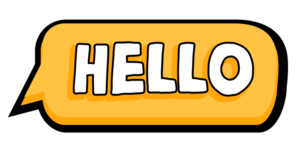 Power practice – to see and be seen. Over lockdown we have had virtual windows into each other's homes and worlds. We've seen family milling around and photos on the walls – but we've had less time to actually talk. Remembering what we learned is worth holding onto when the world goes back to 'normal'.
Make a point of asking one question a day / week to get to know a colleague a little better or check in on with someone you haven't spoken to for a while.
When you have been able to connect with people on a more personal level this helps nurture deeper working relationships. So don't forget about them as you move on.
Own the success and the failure
This can be particularly hard to do but is so worthwhile.
"Success is most often achieved by those who don't know that failure is inevitable." – Coco Chanel
Elizabeth Day, an award-winning author and broadcaster has revolutionised the way people see failure. And for good reason. Her How to Fail podcast celebrates the things that haven't gone right and what her guests have learned from the bumps in the road.
Implementing this mindset helps deal with failure and rejection.
Power practice – three letters, one word. Adopting the simple word 'yet' can make all the difference to how we process and get through a situation.
 I haven't accomplished this YET! I don't have the right answer YET! I haven't got the role I want … YET!
Put simply, it just feels less final and more achievable when said out loud.
A final thought…
There are so many small things that can help support our mindsets and make us feel connected, positive or understood. It's all about creating new ways to stay connected with our co-workers – like arranging something that you enjoy such as an online scrabble tournament or bring your pet to work day.
Whether you're planning virtual lunch breaks (or coffee breaks), or taking the time to honestly explain how you're feeling, thinking about what you need can also help build stronger connections with others.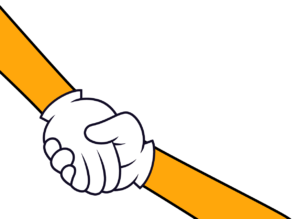 At Alive, we have a #random chat channel so we can share thoughts and lots of nonsense with each other which has been so incredibly powerful in getting to know each other and feeling connected and visible.
The opportunities are endless. We'd love to hear your lessons and things you use to keep positive and stay connected so we can share them with our #Yesvember audience. Share at hello@alivewithideas.com
By Ally Taylor for Alive!
Resources
Beverly Engel, The Nice girl syndrome
Susan Ariel Rainbow Kennedy, Creative companion
Elizabeth Day, How to Fail podcast
Alive blog: featuring Worry Time technique 
Try the Jay Shetty spot, stop, swap challenge
Bring Your Whole Self to Work: How Vulnerability Unlocks Creativity, Connection, and Performance 
Six Simple Tips for Overcoming Failure