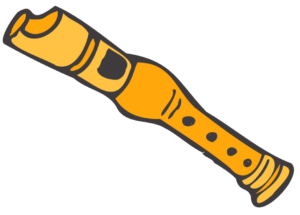 Did you have a hobby or something you loved when you were young that got dropped the moment you hit your teens?
This "Yesvember" why not think about picking up where you left off and give it a go again.
Recently I've started a few things that I realised on reflection were things I loved when I was young, but the teenage me stopped doing – mainly due to angst about how I looked or that "it's not cool" feeling.
So I thought I'd share a bit about one of the things I've said "yes" to again and the feelings it has given me. I think it is also going to help at work.
Cello, is it me you're looking for?…
Yes that is probably the kind of terrible joke that confirmed to me by the age of 15 that playing a musical instrument was most definitely not cool.
I didn't appreciate it at the time, but I'd been so lucky to have a Dad who plays the clarinet and meant music was a huge part of my childhood. When I started secondary school I began cello lessons and loved learning to play initially, but as I hit teenage years practicing felt a chore and playing in the school orchestra was embarrassing.
Roll forward 30 years and I saw a post on Facebook by a local cello teacher and wondered if it could be like getting back on a bike. I'll admit I was nervous about it and managed a good few months of procrastination, "work is too busy" excuses, before actually sorting my first lesson.
But I've now picked up the cello and can play four notes (this blog is also a bit of a commitment device to make me keep going by putting it out there to the world, and Dad, that I've started to play again).
Better than teenage kicks
Honestly the endorphin overload from that lesson was amazing. It's definitely not like getting back on a bike – but my teacher said (maybe encouragingly but that's ok) that she could tell I'd been taught before and I found some elements of playing were easier than I had worried about in advance of the class.
I've set aside 30 minutes a week for a lesson (no longer lugging it on the school bus is a win) and starting with trying to practice every other day to build my arm strength back up again.
The most exciting part I found was the moment my teacher picked up her cello and played a melody to my two note bass. Suddenly I was making music again with someone and it felt incredible.
And this applies to work, how?
I'm sure as the lessons continue I'll find more ideas spring to mind. But so far these are a few things I'm thinking I should consider work wise too.
Firstly pausing is important.
In music the rests are as important as the notes. They are what build the emotion and character to the piece.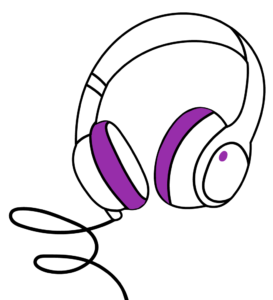 This counts for our work:
Give your words space and it will have more impact on the page
Pause often in meetings and give others a chance to be heard
Gazing out the window is ok – do more of that
Having a rest is important for our wellbeing. In September I attended my first CommsUnplugged. The ethos is very much that you must take time for yourself and one of the steps to wellbeing is to keep learning.
Secondly, I'm wondering what ideas I have dropped because I thought I wasn't good enough, got overwhelmed with other work or lost interest when a shiny new "cool" thing came my way? Might they be worth revisiting and dusting down or changing direction with? (Messy by Tim Harford is worth a read for inspiration).
Finally, practice alone at work, but also hunt out those people you can duet with, or strike up a band. Through playing together everyone improves and that's the same with work. You may play a solo sometimes and that can be fantastic, but working together will bring so much joy, so seek out a mix of different ways to work and people (instruments) to play with.
Back to the future

Other activities that I ditched as a teenager but have made a comeback this year…
Netball – I found a "back to netball" group locally. There's a lot more laughing than I remember from PE classes!
Drawing – Follow @Salzasal and look out for any online drawing sessions she runs, brilliant fun for an hour and encouraged me to pick up my pencil again.
If you don't fancy revisiting your youth maybe search out some other non-work skills to practice little and often. Micromastery by Robert Twigg has lots of ideas and recommends not feeling you need to become an expert in one area. Keep trying lots of different things and you are better equipped to deal with problems that come along the way.
By Jo Osborn for Alive!