Meet Ian, our web developer and UX champion who's always up for a technical challenge. Here he tells us more about his passion for live music and finding his tribe at Alive.
How did you first get into web development?
I worked in IT in the corporate world for many years, rising up the ranks through various roles before becoming a programmer and specialising in writing interfaces and business flows. When I was made redundant around 10 years ago, I decided to make use of the many transferable skills I had, to go freelance. It offered me the flexibility I needed to be able to spend time with my daughter and that's when I first came across Alive.
How long have you worked at Alive?
I ended up working with Alive as a freelancer, before being asked if I'd like to join the team full time in 2018. While I'd enjoyed some aspects of working freelance (chasing clients to get paid not being one of them!) I'd grown tired of it. Being part of a team again and having the stability that comes with a permanent role, sounded great to me.
I work remotely but do come into the office from time to time. Alive has also given me the flexibility to keep doing the school run and other things, which is amazing.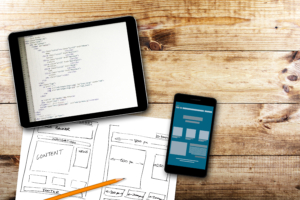 What are your key responsibilities?

I'm responsible for turning the creations of the design team into working, responsive and optimised websites. I also help maintain and update client sites and will advise on the technical aspects and other requirements for any tenders and proposals we are working on.
A key focus for me is making sure that client websites not only look attractive but work effectively on any device and also provide a great user experience. Aligning a CMS with the front end and making sure the backend is user-friendly, so clients can update sites without damaging them, are also big issues for me.
Favourite projects you've worked on?
Making any new website live is always a big buzz. I also love overcoming technical challenges and am regularly pushed to think outside the box by Alive's designers and their ambitious designs.
One of the projects that really stands out to me is 'Let's Talk About It', which was unlike anything I'd worked on before. For a regional business development client, I also helped create a website that was based on an interactive map, which revealed information when you hovered on different sections. I was very proud of the end result as it was one of the most technically challenging sites I've worked on.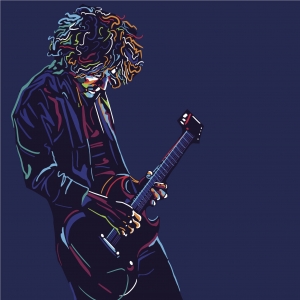 Where are we most likely to find you outside of work?

Depends if I'm being Dad or not! When I'm not spending time with my daughter, I enjoy watching live music. I'm not a fan of large arenas, but you'll often find me in small independent venues, discovering new stuff. Music has always been a passion of mine. While I never learned to play properly (too distracted by sequencers and samplers), I have been known to play around with guitars and synthesizers. As a teenager I used to be a drummer in a marching band too.
Something we'd never guess about you?
I used to do a lot of hill walking and climbing when I was younger, including trekking around the tribes in northern Thailand, and spending two weeks in the Atlas Mountains visiting the Berber Villages in Morocco. The cultural interaction was brilliant.
I also once got close to reaching the summit of Kilimanjaro, before the altitude got me and I was sent back down. Rather frustrating, to say the least!