After 20 years of service, these were the parting words of one loyal but lazy store worker. 
Garrett McNeill was an employee and announcer at Cloud 9, the megastore where the brilliant Netflix series Superstore is set. He's charming, honest, sarcastic and slack, claiming that 'he'll only ever do the bare minimum to not get fired'. Yet his words of wisdom offer plenty of food for thought when it comes to engaging employees…  
Garrett is one of the main misfits in the team – a unique family of employees, from the annoyingly enthusiastic newbies to the long-in-the-tooth veterans, and the clueless Christmas hires to the dedicated but dog-tired managers. 
Spoiler alert!

Sadly, in series 6, the store succumbs to the pressures of online shopping and converts to a fulfilment centre. Most of the employees lose their jobs, including Garrett. 
Garrett gets emotional
Despite Garrett's obvious apathy towards the job, there's something special beyond the paycheck that's kept him clocking in for over two decades. On closing day, as he makes his final announcement over the tannoy, Garrett's goodbye turns out to be a surprisingly open and emotional one:
"It's a job. If jobs were fun, they wouldn't pay us to do it. But occasionally there were moments that weren't so bad. Most jobs suck 99% of the time, so you've really gotta enjoy those moments that don't. Those bits of fun you have during downtime, or an interesting conversation with a co-worker, or something happens that you can laugh about later, or you do something you're actually proud of. If you're lucky, maybe you even get to be friends with a co-worker or two along the way. I'm not sure what else you could want in a job."
At the end of the day, Garrett's candid comments make it easy to unpack what matters. While he may only be a fictional character, his words represent the sentiments of many real workforces, as well as the cultures that exist across organisations and industries.
Building a positive emotional culture 
In her research, specialist in employee communication Dr Rita Men determined two types of culture with related styles of communication – cognitive (transactional, factual, rational) and emotional (relational, engaging, experiential). While cognitive based communication is necessary, workplaces focused on building an emotional culture encourage joy, happiness and compassion between colleagues. And judging from his comments, these emotional connections are the reason behind Garrett's devotion to his job.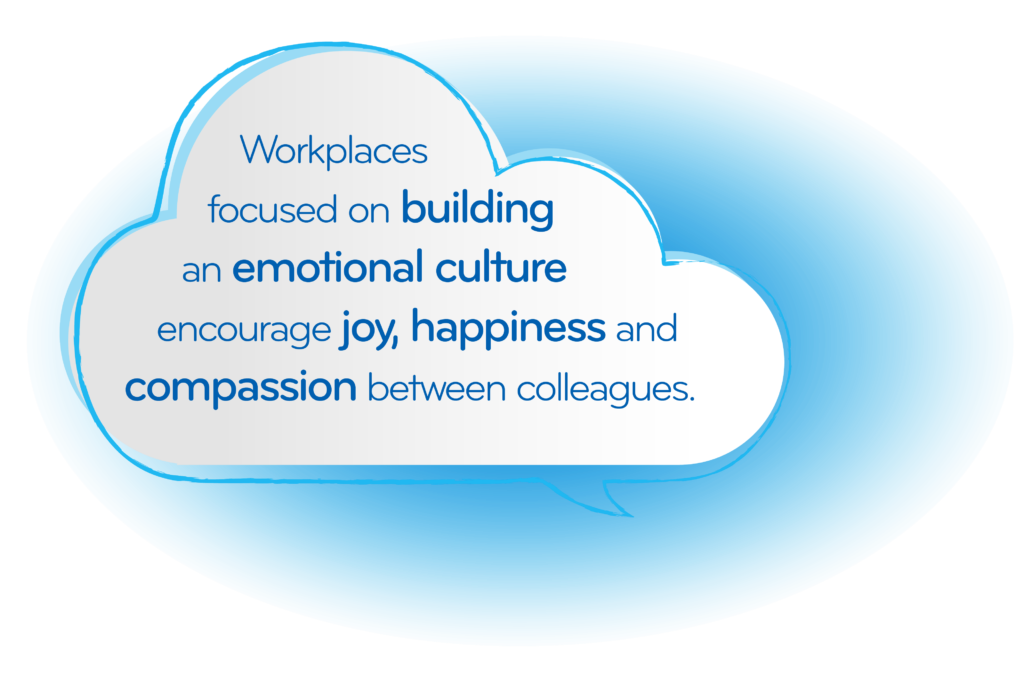 All the feels
Garrett's deadpan attitude suggests he's a cold character, but the moments he reflects on reveal that what mattered was much more emotional. Let's take a closer look at some of his poignant remarks to explore how we, as communicators and connectors can support an emotional culture and encourage more of these meaningful moments… 
Those bits of fun you have during downtime…
The Joy of Work by Bruce Daisley talks about just that – maximising joy and loving your job. Daisley explains that laughter can stimulate creativity, help with challenges and balance out intense emotions. By building a culture where laughter is encouraged, and employees have a cheerful perspective, teams can get closer and happier.
Consider this: Now, we can't all have fun by hijacking the forklift for a joyride or holding supermarket trolley races in the carpark, but we can recognise those times when we need to step back and allow space for colleagues to simply enjoy one another's company. Know when to cut the comms and leave spaces free for fun, enjoyment and connection.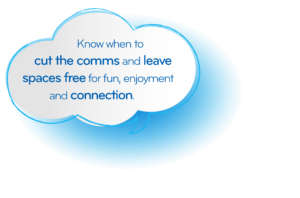 An interesting conversation with a co-worker
From music preferences to dating disasters, family troubles to fighting stereotypes, and childhood memories to bird-based anecdotes, the Cloud 9 crew are always sharing a story, helping them build connections and relationships with one other.
Consider this: No Hard Feelings: Emotions at Work, by Liz Fosslien and Mollie West Duffy encourages us to, 'share stories about who we are, not what we do, and invite others to do the same.' Whether in-person, during meetings or through internal social channels, enabling more conversations about what matters to people can improve emotional culture and create a greater sense of belonging.
Doing something you're actually proud of
According to Sue Dewhurst and Liam Fitzpatrick in the book, Successful Employee Communications, 'Purpose matters. It matters for people, because it means that when they come to work each day, they come knowing that they make a difference, that their work means something, and that they are contributing to something bigger than just making money for shareholders.'
Consider this: Garrett spent 20 years making announcements to co-workers and customers and he was proud of it. Sharing news, motivating others and making messages fun was part of his purpose. Help employees find meaning at work, show them the impact they have on people's lives by sharing stories and celebrate successes and progress. Help them to feel proud of the contributions they make.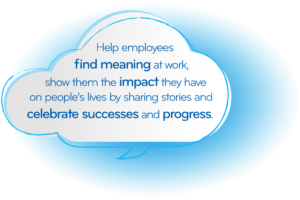 Making work not suck
Despite all the tiring shifts, troublesome customers and tedious training sessions, Garrett and the Cloud 9 team still managed to create many moments of joy, love and laughter that we viewers were only too happy to experience. 
While Cloud 9 may now be closed, Garrett's touchingly meaningful memories can inspire us to influence many joyful moments to come! 
By Caroline Roodhouse