What a year it's been for communications.
Whether you're working in the public, private or third sector, it's likely you and your teams will have found a new level of 'non-stop' this year. Some might say that's an understatement.
Since COVID-19 came into our lives all those months ago I've heard several reports of communicators working 12 hour days and more, week after week, as they battle social media trolls and endless to-do lists.
One story that struck me in particular came from a chap in the Public Sector Comms Headspace group who, in one day, had received an email at least every five minutes. And it begs the question – how can anyone get anything done under that kind of pressure?
Fortunately, there's a silver lining. Or at least I think there is.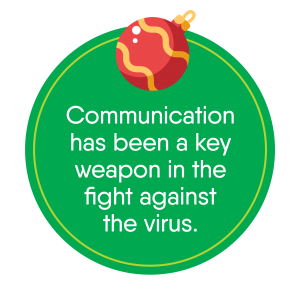 One report from a colleague working in a communication team suggests that they have never been more valued, or respected, than they have been over the last few weeks and months.
Rightly so, too.
You could argue that it shouldn't take a pandemic for more communicators to feel valued but, surely, being more respected than ever has got to be a good thing, right?
Now we can take our new found status within our organisations and enjoy a quiet, reflective Christmas with our families…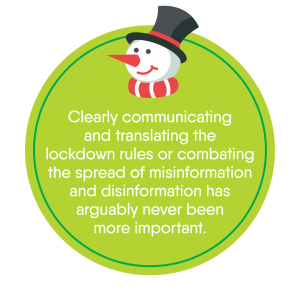 … or not.
While the festive period will hopefully be a time for people across the country to switch off for a few days, it's unlikely the same will be said for those working in public-facing communications.
Of course, our sacrifice is unlikely to match that of our incredible key workers. Perspective is so important. However, it's equally unlikely that the emails, phone calls and DMs from residents will stop just because Santa has been.
As much as being on-call over Christmas and New Year is nothing unusual for so many of us, it's never easy and likely to carry extra weight this year. Carrying your work phone with you all day, sloping off to check incident logs and skipping out on, well, pretty much any activity that involves alcohol, isn't anyone's idea of fun.
What it should be, though, is a source of some pride.
Communication has been a key weapon in the fight against the virus – be that clearly communicating and translating the lockdown rules or combating the spread of misinformation and disinformation, our work has arguably never been more important.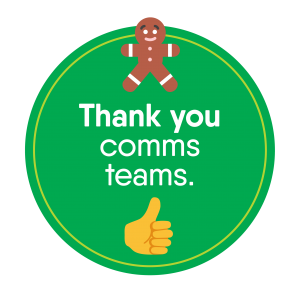 Whatever your view about the handling of the pandemic, one thing is for sure – without professional and expert communicators it could have been a whole lot worse.
So if you do get some rest time over Christmas, enjoy it.
If not, know you're a legend doing an incredible job that hopefully, in years to come, will see communicators held – rightly – in the highest possible regard. Thank you from all at Team Alive.
We thank Jack Grasby, Campaigns Manager, South Yorkshire Fire & Rescue for taking the time to write this blog when things continue to be busy for all our emergency services over the festive period.