When we were approached by Waltham Forest Council to help them create and deliver a marketing campaign to drive economic recovery and support real people and real lives, we simply couldn't say no. We love storytelling and delight in a brief that we know touches real lives positively.
Carly Davis, Communications Manager, Waltham Forest has been kind enough to share her personal experience of running the economic growth campaign and what she learnt ….
Waltham Forest is a special place. There has been a real sense of Waltham Forest spirit that saw people unified by a common endeavour to survive and thrive through the pandemic. Mid lockdown, we knew economic recovery would be a key priority in the future. For Waltham Forest to be a successful place we needed both our local economy and our communities to prosper. One of the clearest predictions for the future was that people will live much more of their lives locally.
Our resident insight survey conducted six weeks into lockdown (over 6,000 respondents) told us that residents were changing behaviours with many more (40%) using local shops than in the past. They also thought the Council should help local businesses to recover and embrace the new normal.
We wanted to harness the spirit of our communities to drive economic recovery and use this insight to inform our campaign.  And so #ChooseLocalWF was born. Originally it started out as a #shoplocal online campaign where the Council would have a "power hour" where we would retweet and share local businesses post that were still open during lockdown.
Using real people in our case studies that represented the diversity of our people and our business base, we wanted people to make that connection between shopping locally and the benefit choosing local business has on the local area, making it a better place.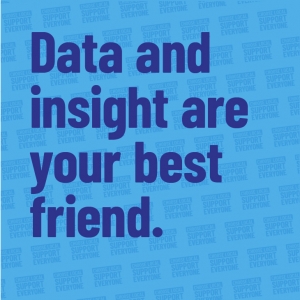 A fully integrated marketing campaign was born with amazing creative from Alive with Ideas. From two way conversations, asking residents to share their #localslove tips online (who knows a place better than the locals?), to outdoor advertising, paid for and council owned, to delivering stickers and posters to every business in the borough to display in their shop front window, we made sure we used every channel at our disposal. It wasn't cheap, though we did get some funding from the Ministry of Housing, Communities and Local Government to support the work.
It's been so successful we are running phase two in the lead up to Christmas. But before we do, I always like to sit back and take stock of our learnings.
So what did we learn?
Data and insight are your best friend. It makes life so much easier when asking for money to spend, or trying to convince someone perhaps not so comms minded that this is the way to go.
I overestimated the value of social media. Don't get me wrong, it's critical, however our post campaign survey told us that of the people that saw the campaign, 32% of them saw it on our outdoor advertising sites (much more than social media at 10%). Absolutely drives home the importance of using all the channels in an integrated marketing campaign.
People love it when you use real people in the community to front a campaign, it creates community celebrities and people want to see people like themselves, it adds authenticity, gives it colour, interest and humanity to the campaign to compel people to take action. It wasn't just about shopping local, it was about civic pride.
Plan ahead but be prepared to be flexible. We had to shift one of our case studies very last minute due to some research showing they weren't appropriate while vetting. Means we had to hustle to get a replacement in, luckily, we had a long shortlist!
Take a risk and be bold. We hadn't done anything this comprehensive before and had to turn it around super quick while convincing senior stakeholders that this was the time to be doing it. Not ideal when we didn't know when lockdown was going to end, however we took a risk and it paid off.
The result?
We are delighted that the shop local campaign was awarded  silver at the recent Public Service Communications 2020 Awards.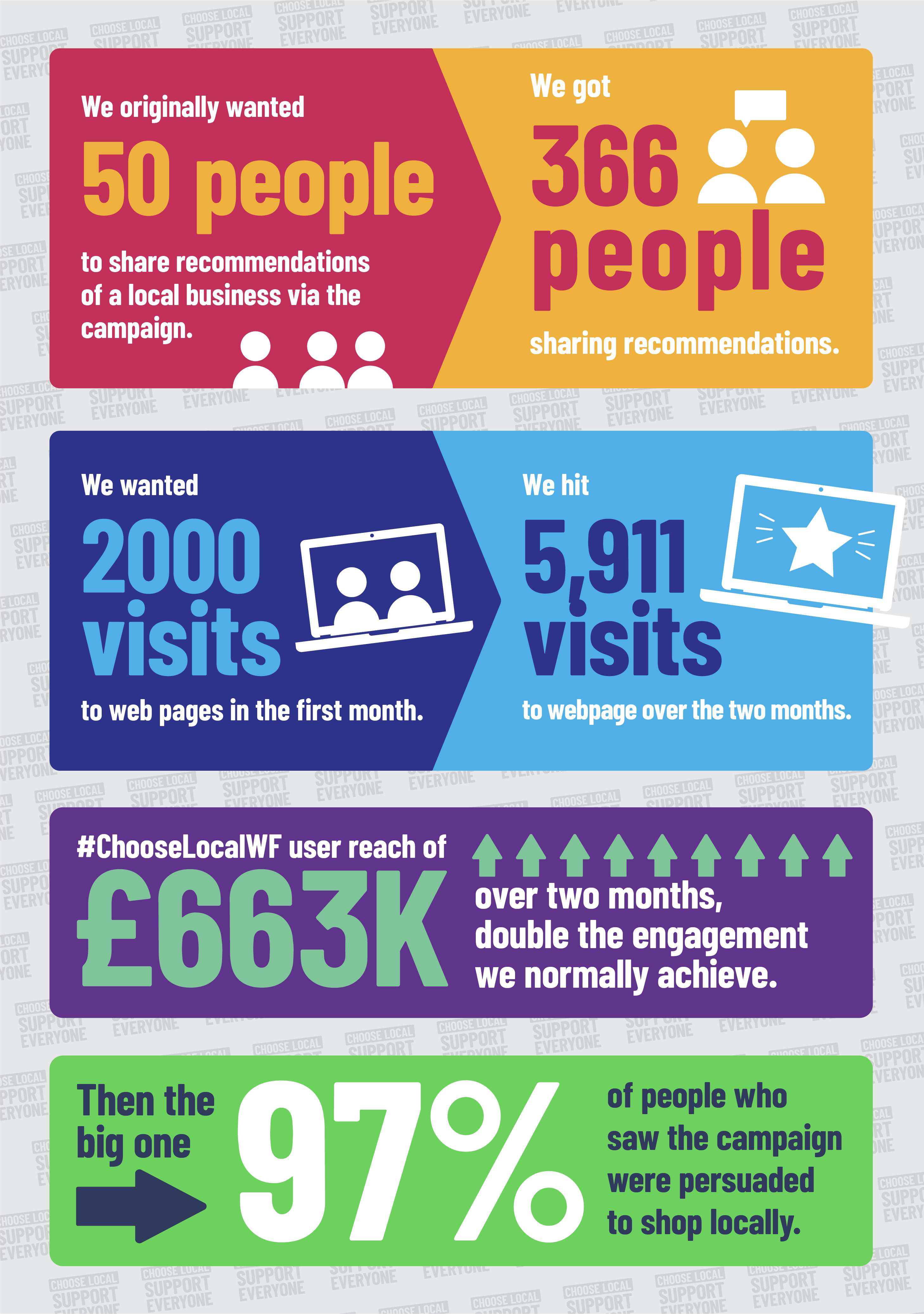 Now we are prepping for phase 2 which will begin in a couple of weeks. Again it looks like it could be a lockdown but at least this time we know what we are dealing with and the Waltham Forest spirit is still there, it's not going to be easy, but damn if it isn't rewarding to see the community come together to support each other, we're proud to be a part of it.
By Carly Davis, Communications Manager, London Borough of Waltham Forest