When you're already juggling a million things, launching a new campaign can seem like a mighty daunting task.
Maybe the starting point seems like a mystery. Or perhaps you're just looking for that spark to set your creative ideas on fire.
We're here to help. Our Alive Academy course – 6 Steps to Successful Creative Campaigns – will arm you with simple strategies to skyrocket your campaign creation game.
Do these headaches sound familiar?
'This is all confusing, where do I even start?
Ever found yourself staring at a blank piece of paper overwhelmed by where to start? Longing for the magic of crafting campaigns that feel like a breeze, yet adapt like a chameleon?
We totally get you. It's important to build your campaign on solid foundations, outline clear goals on what you want it to achieve, while making sure you stay flexible for the twists and turns that inevitably pop up along the way.
Our plan on a page approach can help to shrink the size of the challenge.
"Creative? Me? I wish!"
Let's face it, the pressure to conjure a brilliant idea can feel paralysing, halting you in your tracks even before you begin.
But when it comes to ideas, the more the merrier! Get out of your regular routine and jot down everything that crosses your mind. That way you'll have more ideas to choose from and our easy exercises will help tease them out of you.
We can also help you learn how to refine and polish your ideas, transforming them into well-designed and thought-out elements that leave a lasting impact.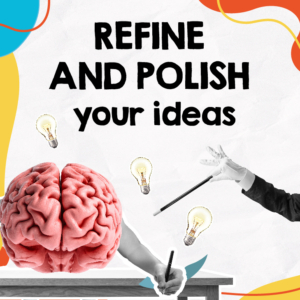 "Emotionally connecting sounds tricky"
When it comes to knocking campaigns out of the park, it's all about pulling those heartstrings. Ultimately people don't buy what you do they buy why you do it so finding the single human truth of your campaign is key.
We can help you find why to your campaign, to spark genuine reactions and keep your audience coming back for more.
"But I don't have time for proper planning"
With workloads that just keep piling up, finding time to properly plan can seem like an uphill battle.
But that's why the course is designed so you can manage it in your own time. All the content is pre-recorded via video so you can drop in and out like a yoyo and learn at your own pace.
It puts simplicity at its heart, providing actionable tips that can be repeated again and again.
"What will I actually gain?"

Joining the course isn't just about learning; it's about transforming your approach to campaign creation.
Whether you work in the public sector – or are just eager to enhance your communication skill – the course will offer you:
Practical skills: gain hands-on experience in campaign planning, emotive messaging and creative ideation.
Confidence: walk away with the confidence to create campaigns that captivate, resonate, and deliver results.
Professional growth: enhance your professional portfolio and open new avenues for career growth.
Lasting impact: empower yourself to craft campaigns that not only succeed but also make a meaningful impact.
Let's get your next creative campaign on the road. You can sign up and begin learning today.