When I stopped working in an office every day, I was left completely confuddled.
Sweets, chocolate and home baked goods hadn't simply been a way of office life- they were my workplace rocket fuel in the same way that liquid oxygen powered Apollo astronauts to the moon.
So why, then, with those sugary treats cruelly snatched from my despairing hand by virus related restrictions, did I start to pile on the pounds when lockdown first hit?
Well I guess those hikes to and from the bus stop every day, trips to the printer and strolls between office floors must have added up to exercise in a way that home working simply can't reproduce.
I've never been a jogging junky. My five-a-side football career consists of patrolling a goalkeeper's area the size of a postage stamp. So I needed to find an alternative way of fighting the fat.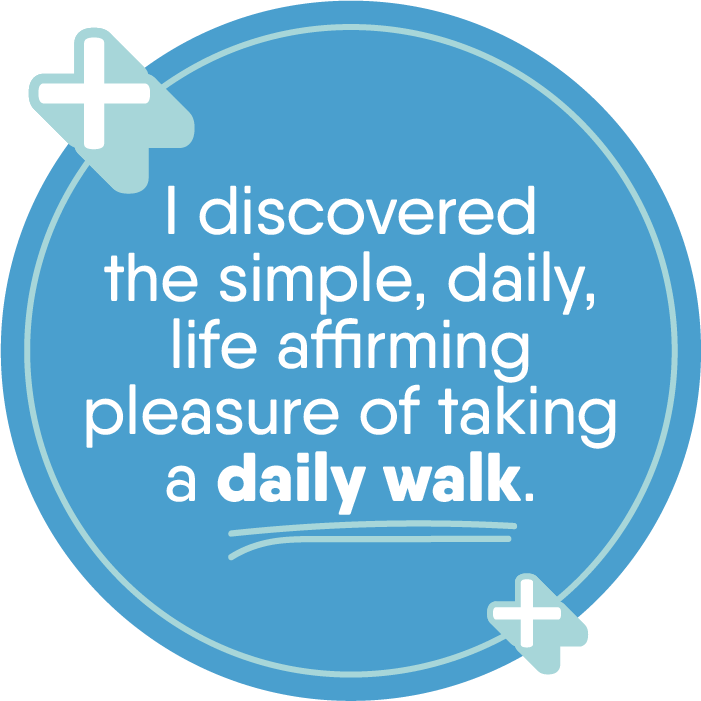 That's when I discovered the simple, daily, life affirming pleasure of taking a daily walk.
Not only is it a cheap, calm, sweat free calorie cutter, it also creates much needed headspace between your home and working life. Part commute, part meditation, it's the perfect way to round off your day and boost your mood whilst you're at it.
With dog, pushchair and baby boy in tow, I leave the house around 4pm every day and see where my wandering feet will take me.
Despite living in the suburbs of England's fourth largest city, I've discovered lakes loved by geese and a nature reserve I never knew existed. I've chanced upon an orchard full of apples and a hedgerow packed with sloe. I've picked cherries and blackberries. I've drunk from a takeout serving micro pub and navigated fields full of wheat. I've even found some mediaeval stocks.
But as well as the sights as I saunter- there's the sounds I stride to as well. Whilst there's a certain beauty in walking to the audio equivalent of au naturale, more often than not I can be found wearing a pair of over ear, noise cancelling headphones through which I ingest a varied collection of spirit enhancing pods.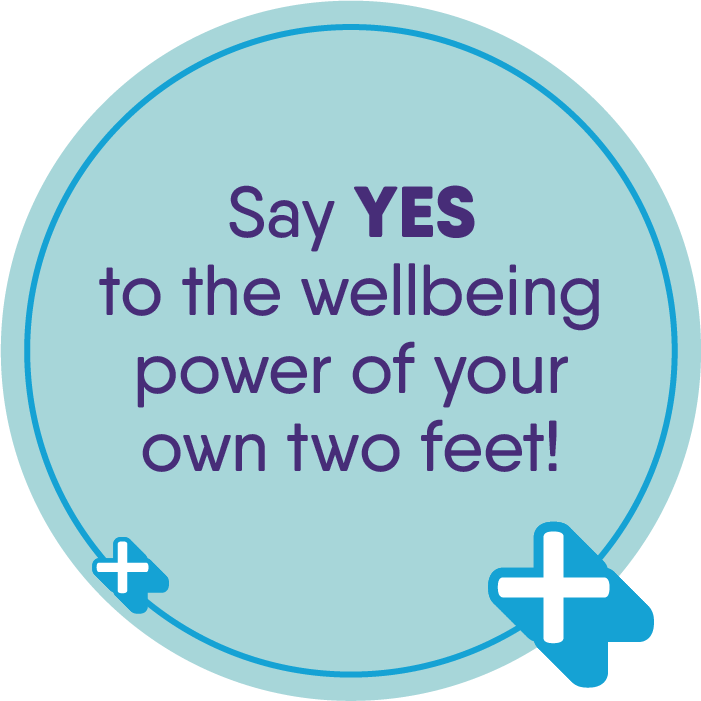 If I've inspired any of you to create your own commute and pound the streets for positivity, these are my recommendations for your promenade playlist:
So as the nights draw in and the weather turns cold, button up your parka, lace up your shoes and say YES to the wellbeing power of your own two feet.
By Alexander Mills, Corporate Communication Manager at South Yorkshire Fire & Rescue.