Once upon a time, an administrator from Birmingham changed the world. And it all started one Wednesday afternoon in May….
Christine was sitting in her conservatory having a much-deserved cup of tea, when a job advert in the local newspaper caught her eye. The role sounded right up her street, offering good hours and rates of pay, as well as a generous benefits package.
She already knew a little about the company and had driven past the impressive head office building before. So, with nothing to lose, Christine decided to apply.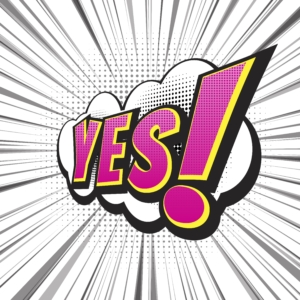 She was delighted when a week later a letter landed on the doormat, inviting her along for an interview!
It's a yes from me
Donning her smartest attire and fully prepared for anything the interviewee might throw at her, Christine pulled into the car park and found her way to reception. She was met by a lady called Sally, who instantly put her at ease and asked if she'd like a guided tour.
Wow! Simply, wow!
That was how she would later describe the experience to her husband.
Having worked in customer services all her life, Christine had never come across anywhere like this before. While being shown around and given an insight into all the different departments, she was told about:
The free onsite gym and changing rooms that were available to employees 24/7
The super healthy and heavily subsidised staff restaurant
The free fruit and soft drinks provided every day for team members
The bikes that were available for employees to borrow who wanted to cycle in
The huge Christmas party held annually for staff and the special one also put on for their children
The yearly financial bonus paid equally to all staff regardless of job role
The option for flexi-working
Not to mention all the awards and accolades the organisation had won over the years
Christine was blown away and after a successful interview and being offered the job, she jumped at the chance to join the team.

When you're in, you're in
She quickly felt right at home and it was easy to see why very few people ever left, with some employees having been there 10, 20 and even 30 years and counting!
One such person was Dawn, who had already clocked up an impressive 17 years with the company. Working alongside Christine, the two instantly clicked and became the best of friends.
For Dawn, working there was more than a job; it felt like her second family. So, it was a shock when around six months later, Dawn was diagnosed with a serious illness and needed to take some time off.
A caring company?
Christine and the other members of the team were very worried and rallied round to do whatever they could to help her. But in the office, there was one topic on everyone's lips – the fact that Dawn was not being paid, due to the company's 'no sick pay' policy.
For Christine and those around her, it just didn't seem right that a company that talked about how committed it was to its employees and keeping them healthy, would seemingly abandon them when times got tough. Even after so many years of service.
While extremely grateful for all the perks and benefits designed to keep employees happy and healthy, all anyone wanted was to know that Dawn – and anyone else who may fall ill in the future – would not face the added pressure of money worries.
When Christine caught up with colleagues in other departments over lunch, it was clear that these sentiments were shared by many others. The negative feeling was firmly ingrained, as no one could understand it: Was it a lack of trust? Did the company think they would try and take advantage? Was the company superficial, with values that had no real depth to them? Did the company really care about its employees?

Feedback
Christine was told that the subject of sick pay was one that had been raised many times over the years, but it was always met with some irritation from senior managers.
Despite this, Christine decided to be brave and to raise the issue at an upcoming breakfast huddle; a special Q&A session hosted by the company's MD and attended by representatives from each department.
Upon hearing Christine's concerns the MD's initial response was one of frustration, feeling that the company always went above and beyond to help employees stay well: "…rather than sick pay, as a company we choose to invest heavily in helping all our employees to stay healthy'.
But Christine explained that it seemed like a huge mismatch for an organisation so committed to employee wellbeing to be seen to remove its support when an employee most needed it. She described what was happening with Dawn and the general feeling amongst her peers that the real issue was one of trust.
Happy ever after

Upon leaving the meeting, the MD decided to discuss the issue with the senior team. The thought that employees didn't feel trusted and may doubt the genuineness of the organisation's intentions, was concerning. For a company that tried so hard to create a positive culture and workplace environment, it was very disappointing to hear.
When the senior managers got together, they agreed they needed an innovative solution and began by asking team members for their feedback and ideas. They listened to what was being said and came up with a plan.

The result was the introduction of an updated policy, which would allow employees to take a set number of paid sick days each year. If the sick days weren't needed and used, employees could then opt to either add them to their holiday entitlement, or to be paid for them on top of their usual salary.
Christine was over the moon, but the impact of the exercise ran far deeper than simply updating a rigid policy.
Employees felt listened to, valued and trusted. They felt engaged and supported, and overall the exercise was one of the most transformational events to ever take place within the organisation.
From one person being brave enough to speak up, to an MD and senior team who were brave enough to listen and then act on what they heard, it was a happy ever after.
The end (of their story at least, but what about yours? How does your organisation show it cares?)
*We may have changed the names, but this story is based on true events.