Cake for breakfast? Yes! Water balloon fight? Yes!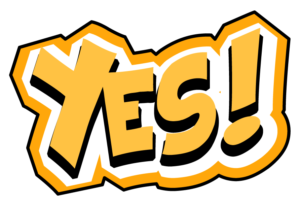 "Yes days" have been the talk of the town thanks to the Jennifer Garner movie "Yes Day" released on Netflix earlier this year.
For the uninitiated, it's one of those cheesy family feel-good movies that gives you plenty of reasons to smile, laugh and eat buckets of popcorn. It's about two parents who decide to stop saying "no" to their three children for 24 hours, and instead grant their every request. There are ground rules, but as you can imagine things get messy in more ways than one.
Feeling inspired, people around the world have been blogging, posting (and probably crying with regret) about the "yes days" they have since given to their own families, friends, cats, dogs, you name it!
It got us thinking, why don't we give ourselves more "yes days"? Permission to prioritise our own wants, needs and desires, time to recharge, rejuvenate and practice that all important phrase – self-care.
Unlike the movie, your "yes day" probably won't involve a trip to the car wash with the windows down or a house party that ends up with a visit to A&E (although, you never know). Instead, it's about self-love, a chance to tune in to your own thoughts and feelings, an opportunity to put yourself first for a change.
Sound easier said than done? Give it a go using our seven steps to yes: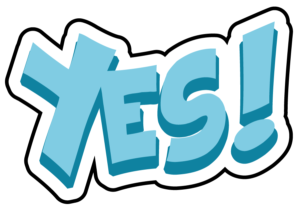 Put your plan down the pan! You don't need to know exactly how your day will go – having everything mapped out minute-by-minute may stop you from making spontaneous choices and enjoying your day of freedom, so try to go with the flow!
How does "yes" feel? Pay attention to the effect saying "yes" is having on you throughout the day. Does it feel strange? Is it liberating? Is it getting easier with time? Having self-awareness can help you to say "yes" with confidence and conviction in the future.
Blow "no" away. If you find yourself being resistant or hesitant about saying "yes", ask yourself why. Do you feel guilty? Is it because you're worried about what others will say? Try to remind yourself that taking time out for is good for your wellbeing and will not only have a positive impact on you, but on those around you too.
Do what's right for you. It's good to be open and share your "yes day" ideas with others but try not to let anyone else tell you how to spend it. Look inwards not outwards and remember – you've got this!
If you see it, you might believe it! Use your "yes day" to experiment with positive affirmations. Grab a pen and paper and remind yourself you are worthy, loved, valued and capable. Positive affirmations are a great way of manifesting confidence!
Say yes to new experiences. Whether it's paddle boarding, fishing, drawing or yoga, "yes days" are the perfect opportunity to take the leap and try something new!
Take time to reflect. When your day comes to an end write down what you got up to and how you feel. Looking back through your journal could encourage you to do it again in the future.
So, while "Yes Day" the movie is all about reconnecting with family, our spinoff is all about reconnecting with yourself. You're the star of the show and the storyline is up to you.
By Lauren Castle for Alive!
RESOURCES: