We're frequently reminded that keeping a gratitude journal is good for us. Spotting the little things and appreciating what we have, rather than dwelling on what we don't. But it can sometimes be difficult to catch them when life is running at a million miles an hour.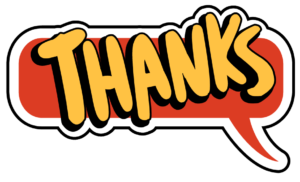 Make it a habit
At Alive we've embraced the magic of Slack, not only for projects but for the more social stuff too. The #pub channel is a particularly lively one! We recently set up a 'positives and gratefuls' channel too. A space to record and share those meaningful moments that make you smile and boost your mood. It's helped many of us to get in the habit of noticing them. And once you begin that habit, it's amazing how those moments start to multiply.
Moments of gratitude at Alive
Here's a few of Team Alive's random 'positives and gratefuls'…
"Having cat company while I work, always nice to take the occasional pet break!"
"I was feeling nervous taking my little one for her PCR test this morning. Stopped for petrol and the chap behind the till gave me a free orchid. It's beautiful and his kindness eased my nerves."
"I'm grateful for the generosity of those people who put free home-grown veg on their doorsteps." 
"Mum gave me a random hug and said "You're the best daughter ever"… made my day!"
"I'm grateful for our morning coffee breaks via Teams. They give me the opportunity to feel connected and talk random nonsense for a bit!"

"I'm grateful for my morning dog walks. A chance to clear my head and start the day on a positive note."
"My sister found a stray kitten roaming around the area. We found her owner, but they didn't want her back, so we have a new addition to the cat family!"
"I'm grateful to my lovely children who made me a Peppa Pig packed lunch today."
"I'm grateful that I get to live by some beautiful parks. I decided I was going to try my best to take a lunch break every day. It's something I was good at during lockdown but haven't been so good at lately. We all need it. Go and breathe in that fresh air people!"
Helpful tips for catching those meaningful moments
Remember, they don't need to be grand events. Smaller moments can be just as significant.
Challenge yourself to think of something different every day and be as specific as you can.
Commit to sharing your thoughts with a colleague or friend every day to help motivate each other and spread the love.
Try to include how the moment made you feel.
Do your very best to make it a daily habit!
What are you grateful for? Share with us @AliveWithIdeas
#YESvember #gratitude