It's no surprise that the usual companies' adverts catch consumers attention year on year with their festive offerings. Each advertising campaign has been crafted and honed for months to give you that heart-warming, fuzzy feel-good feeling.  Each one designed to help you part with your hard-earned readies. With so many to choose from, here are a small selection that caught our eye at Alive HQ.
John Lewis is getting a lot of press – good and bad about their excitable Edgar the dragon.  Each year they release Christmas adverts with lovable characters or celebrity tie-ins. This year was no exception. Beautifully filmed and fun to watch it was a firm favourite with many. And although the lovable Edgar has had a few complaints through OFCOM already, he's still won plenty of hearts around the country.  But as much as he's cute and cuddly and the sentiment is lovely it's not him that caught our eye (as we really didn't want to pick the obvious 'big boys' to talk about) … no! this year there's a twist to John Lewis Partnership advertising. It comes in the shape of Aldi.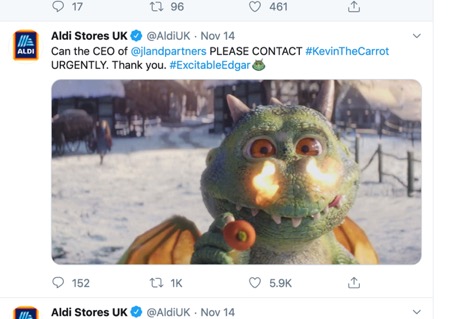 Aldi have served JL a winning serve after they spotted that Edgar the dragon was holding a carrot, which he had hoped to plant on a snowman before he got excited and melted it. But what's that got to do with Aldi? Their festive superstar is Kevin the Carrot, who seems to have taken offence at being part of the JL advertising this year. It seems he has instructed his people to contact JL's people to discuss his cameo appearance in their advert (and we assume negotiate his royalties cheque!).
Hmm does this sound familiar to Mel B's tweet to Tesco recently too perhaps?
"Can the CEO OF @tescofood DAVE LEWIS PLEASE CONTACT ME URGENTLY. Thank you".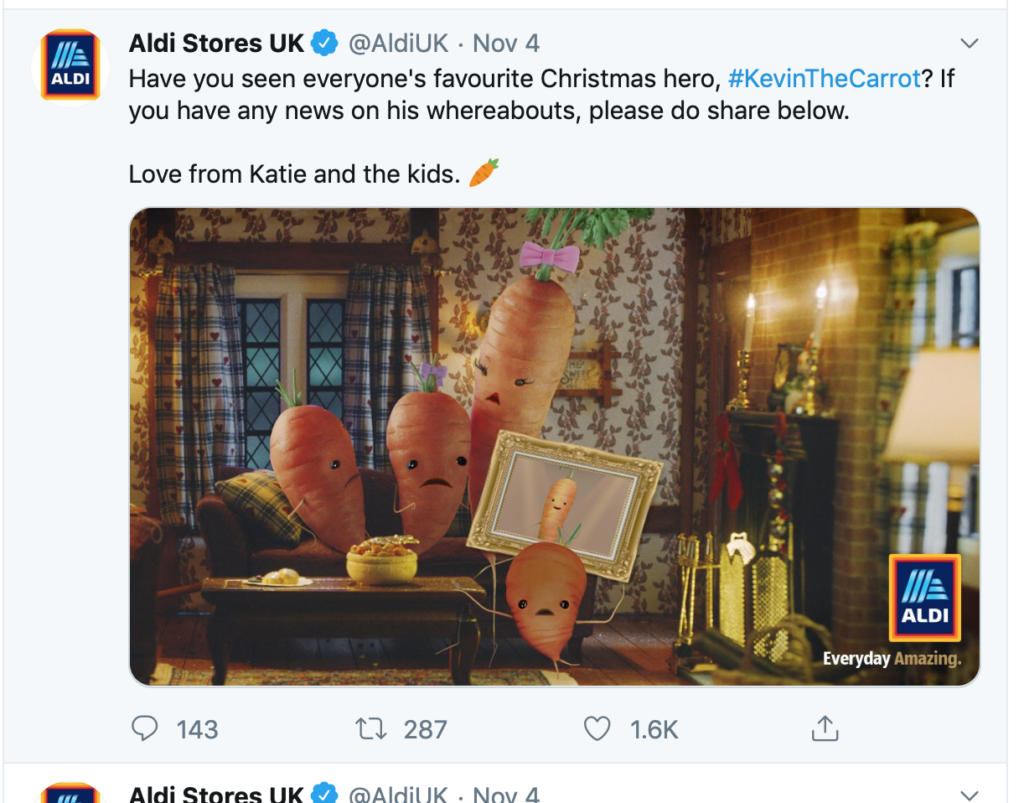 Kudos to Aldi for this winning jibe. We'd already picked out their advertising as a festive cracker for us this year. The storytelling and SM campaign has captured the imagination as they set the scene for Kevin being missing in advance of the advertising campaign launch.
As Kevin the carrot embarks on another adventure, escapes from the deadly sprout mob – leafy blinders, then entertains the crowds as he sings to Robbie Williams in a circus top we can see that this campaign continues to have 'legs'.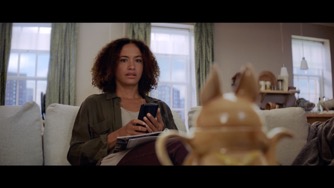 Ikea have gone gangster and stepped away from the sentimental offerings we come to expect at Christmas. Their #WonderfulEveryday advert has a great vibe, a hilarious rap about the house they live in being tired and in need of some TLC. Highlighting how a trip to Ikea can turn "the very, very .. very, very … very unacceptable into the fresh and clean". It's a breath of fresh air in a sea of jolly festive music and overpriced Christmas decorations. Well done Ikea #silencethecritics.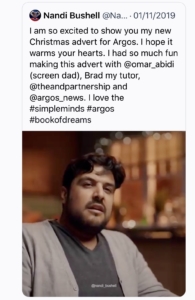 Argos have their own way of doing Christmas advertising. The #BookOfDreams advert features a great, recognisable 80's soundtrack and good use of product. Fabulous drum solo from Nandi Bushell who loved her experience.
Many on SM have said they are not fans of Christmas adverts but this one was 'off the scale good'.
The blooming Barbour Christmas advert, has been created to celebrate 125 years of business.  With its wonderful use of storytelling to highlight the longevity we have all come to expect of Barbour products, beautiful illustrations by Raymond Briggs (famous for 1978 The Snowman) and a special little nod of sentiment, it's a festive winner.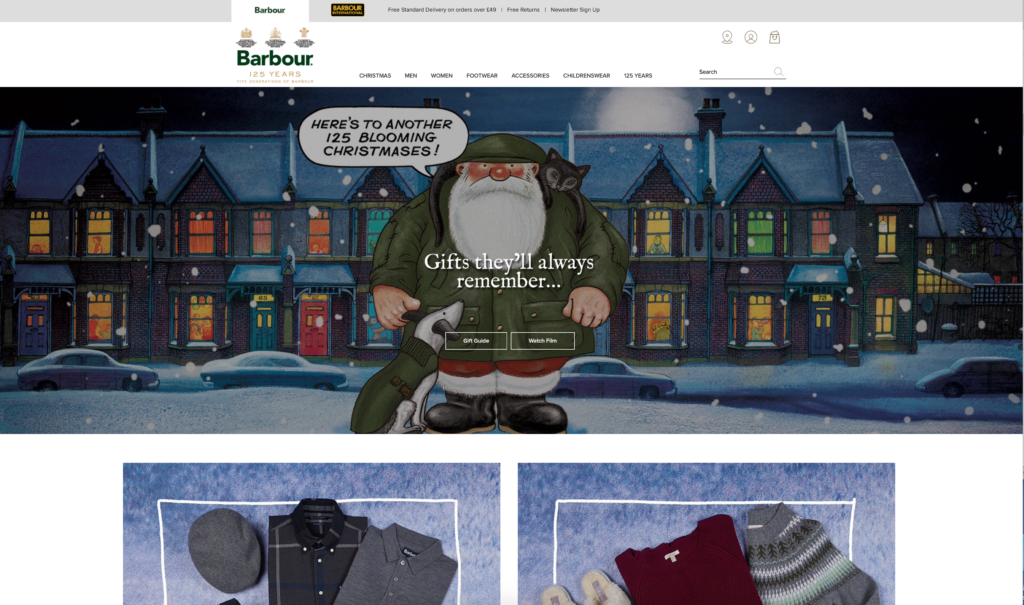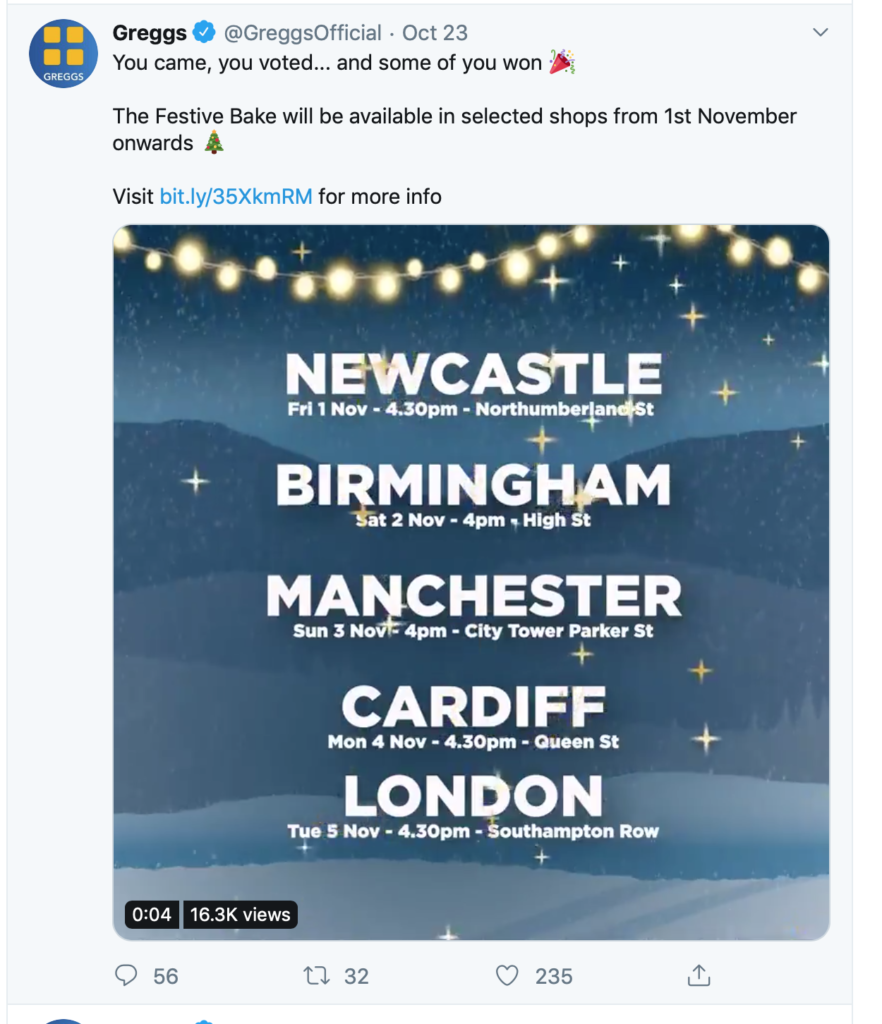 Finally, the puffed-up festive bakes of Greggs pre-Christmas campaign advertising made us smile. The campaign enticed people to get their hands on the festive bake earlier than other cities by voting for their location of choice on their festive website. The campaign isn't culminating in a Christmas advert but rather has created a buzz in advance of the jostling and noise of the mid November Christmas advert releases.  The tour completed with 500 free festive bakes delivered early November. Did you get yours?