Here we find out more about Lauren, including her passion for projects that have a positive impact, and we discover her musical side!
What did you do before Alive?

I was the Marketing Officer for Shared Lives at Wiltshire Council. Shared Lives is a national organisation that enables people with care and support needs such as learning disabilities, mental health needs or dementia to live in a carer's family home. It's all about amazing people sharing their hearts and homes and supporting vulnerable adults to learn new skills, access their local communities and feel included.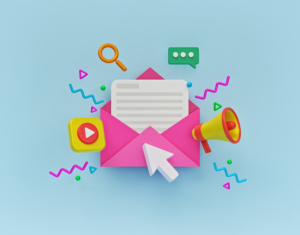 My role was to raise the profile of Shared Lives in Wiltshire, expand and diversify the scheme and promote the life-changing impact it has on people. I really enjoyed being a part of the re-brand and coming up with creative ideas for videos, social media posts and news stories. Another big part of my role was delivering presentations to health professionals and social workers, creating and managing the social media accounts, websites and recruitment campaigns, along with producing internal comms such as newsletters. The Shared Lives team were such a lovely bunch to work with and I'm really proud of how much the scheme has grown and developed.
Favourite projects you've worked on?
I worked with UN Women UK and was fortunate enough to be involved with the Draw a Line campaign. I worked with some amazing people to create digital toolkits that were used to empower and enable university students to join the UN Women UK University Champions Network and organise fundraiser events and social media campaigns.
Another favourite of mine was the Transformations programme, where I helped write content, conduct interviews and manage social media accounts for a project aimed at supporting young trans people. Last but not least, I also loved my job as a content researcher for Future Learn where I helped create an interactive online course about gender equality.
What attracted you to Alive? 
As you can probably tell, I love projects that focus on people. That's something I loved about Alive straight away – how much the company focuses on caring for its people and building meaningful relationships with clients.
Alive has such a friendly, vibrant and collaborative culture. It's not just something you see, it's something you feel straight away.
I was also attracted to the diversity of projects that Alive work on, and the sheer talent of everyone that works there! I'm so happy to be a part of the team.
Where are we most likely to find you outside of work?
Probably hanging out with friends and family. Whether it's a BBQ, picnic or pub garden, I just love being around people.
I also enjoy home workouts and long walks (especially when the sun is shining and there's dogs around) or just chilling on the sofa reading or watching something on TV that will make me laugh.
Finally, something we'd never guess about you?

Before I went to university, I took a gap year and had lots of fun writing music and performing at festivals and music venues around the UK – I even went on an adventure to Nashville!
I think it really helped shape who I am today, especially with things like creativity and confidence. I still love playing the piano in my spare time and occasionally pick up the guitar too!