Meet Ellie, our travel-mad senior designer and upcycling queen. Here she reveals all about how she began her career in design and why Bali will forever be her happy place.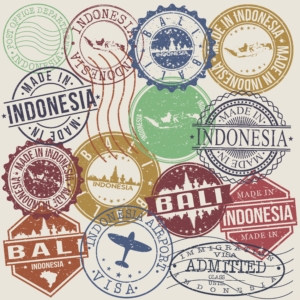 How did you first get into design?
I've always been creative and was originally heading down the architecture/engineering route, but decided it wasn't for me.
Instead of going to University, I took a job as a Junior Designer at a local design company. I'd gained some basic skills at college and starting learning on the job. The experienced people around me were happy to answer my endless questions and to show me all the tricks of the trade. By the time my friends had finished Uni, I was a fully-fledged designer with a growing portfolio and loving it.
What's it like working at Alive?

I first came across Alive when working with them as a freelancer and loved it so much that I went on to join the team full time last January, as a Senior Designer.
When I was freelance, I ended up working at a lot of different places and it really highlighted to me what a nice place Alive is to work. Everyone works hard but they also have lots of fun and it's so different to the stuffy, corporate offices I've been in before.
What do you most enjoy?
One of the things I really enjoy about my role is that no two days are ever the same. The work is very varied and they're always keen for you to be brave and push the boundaries. We have some fantastic clients too, who are open to big ideas and encourage you to go in many different directions – all of which means we can be super creative!
I particularly enjoy doing print projects, as you get to see them through from a brief, to doing the research, coming up with a creative concept, the client liking your idea and finally seeing it come to life and holding the result in your hand.
Favourite projects you've worked on?
The Alive blog is one my favourite things to work on. We'll get passed the body copy from our copywriters and be given free rein to come up with a visual concept that best demonstrates it.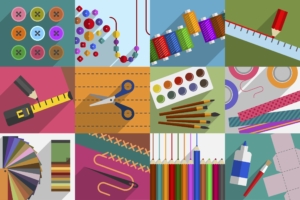 For example, I really enjoyed coming up with the graphics for this infographic about 'Making comms childsplay'. It was a lot of fun to create.
Where are we most likely to find you outside of work?
When I'm not working, you'll probably find me surrounded by cardboard boxes, screwdrivers, remnants of old wallpaper, tins of paint and my tool kit!
We recently bought our first house, which is a Victorian terrace we are in the process of doing up. As well as restoring it and redecorating, I have a few upcycling projects on the go, which is something I really enjoy. This includes a gin trolley, lamp and side unit.
Finally, something we'd never guess about you?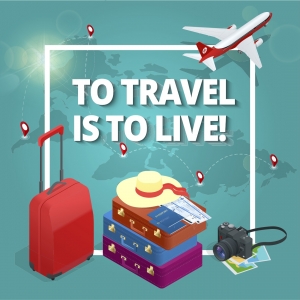 I'm a bit of an adrenalin junky and love skiing and surfing. I also love travelling and have been all around the world – including travelling around Europe, Asia, Australia and New Zealand.
It gives me a real buzz going to new places and experiencing a whole different way of life. I've done a lot of my travelling on buses, as I really like going to sleep on a bus and waking up somewhere new.
My favourite place has to be Bali. It was a perfect combination of surfing, food and culture. When we were there we hired scooters and went all over exploring.
My dream now is to do the Inca Trail in South America. Won't be happening this year though, as our plans are a little different…..instead of travelling we'll be spending the money on a new bathroom!