What does it take to create an award winning internal comms campaign? How can you weave in that much needed creativity? And what can we learn from others who are making their mark?
Objectives, strategy, tactics. 
Three fundamental elements that must exist in any campaign worth its salt – especially an award winning one.
Here Helen O'Leary, Communications Assistant at Gateshead Health NHS Foundation Trust talks us through how a thorough commitment to those elements (along with a big dose of creativity) helped to create an award winning campaign.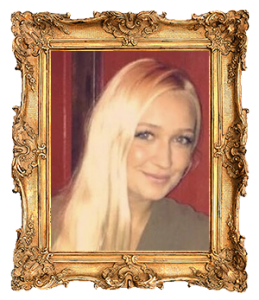 Helen (pictured) shares the secret of how her team's entry won the Best Internal Comms category in the latest Comms2Point0 UnAwards, gathering stories to highlight and celebrate their hidden heroes…
Tell us about your campaign
The Gateshead Angels campaign has run over the past two years and was created to bring a public voice to our internal engagement.
We wanted to use the power of our social media channels to encourage patient feedback to highlight some of the 'hidden heroes' of the NHS, who make a key difference to patients' experiences.
We wanted to create a narrative that was both authentic and unique to Gateshead as a place so we took inspiration from our town's most famous landmark – the Angel of the North.
Antony Gormley's Angel of the North is one of the most talked about pieces of public art ever produced and is a source of huge pride for everyone in Gateshead and the North East as a whole. Similarly, our staff are hugely proud to serve the public so we utilised this as the key part of our story around staff recognition.
We named the campaign "Who is your Gateshead Angel" and encouraged the public to tell their own story by nominating individuals or teams who had gone the extra mile using our Facebook page.
What was the objective?
To highlight some of the 'hidden heroes' of the hospital by providing internal and external recognition of our staff
To give a public voice to our staff recognition scheme by encouraging patient feedback through social media platforms
To attract at least 20 positive stories from patients that can be shared on social media and feedback to staff.
To reach at least 10,000 people on social media.
Who supported you?
Our staff are always keen to see their colleagues get the recognition they deserve, so their support was instinctive and they really helped with the campaign by sharing posts and encouraging feedback.
What challenges or setbacks did you face?
As this was based solely on feedback from patients, initially it was getting people to see the value of the campaign and want to participate. We wanted to make it as simple as possible for everyone, the public could nominate through email or on our Facebook page.
Fortunately, after the first few comments from the public came in, it gave a good foothold and snowballed from there.
What made this a particularly creative campaign?
We had a very small budget but wanted to utilise the resources that we had available in-house as well as using our designer to produce eye catching graphics which could be used on social media.
Activity included:
Regular communications through our social media platforms, including promoted and pinned posts
Dedicated web page explaining the story to the public
Branded coffee cups for winners as a token of thanks
External posters displayed in public areas of the Hospital
Digital A&E screens promoting to patients
Internal communications to staff encouraging them to share the campaign
Staff members nominated were highlighted on the website and given a letter of commendation from the board.
What was the outcome?
We knew that we had no shortage of Gateshead Angels working at our hospital, but we were thrilled to receive 265 nominations from the public and many positive comments. The nominations included staff from right across the Trust, from doctors, nurses and midwives to cleaners, volunteers and porters.
Overall the campaign met all of our objectives, while recognising and promoting the great work of our staff and creating a genuine dialogue with the public.
What did you learn from it?
We learnt that all staff from across the NHS can make a significant difference to a patient's experience, it's not just about doctors and nurses but also our cleaners, porters and volunteers who go the extra mile to make our patient's stay more comfortable. It was humbling to see such nice comments from the public who have a genuine respect for our staff and what they do.
Persistence and enthusiasm are key to engaging people.
We also learnt that persistence and enthusiasm was key in engaging with the public, we monitored social media daily and made sure to interact with each post. Patients genuinely wanted to see staff get recognition and we found that the campaign started a lot of conversation with patients who shared their positive stories with each other.
What advice would you give to those planning a comms campaign?
Objectives, strategy and tactics.
It's important to take time writing a clear and concise comms plan setting out exactly what you want to achieve, how you're going to do it and when by. Having all this written down ensures you're aware of your deadlines and won't just simply rush into the campaign. It's also important to have a nice creative as a hook, the Angel of the North is the symbol of Gateshead and the North East, so it was great to get creative with that and see how we could apply that to the campaign.
Thank you, Helen, for sharing your campaign and the top advice too. What a super successful campaign, packed with warmth, compassion and creativity. Well done to all involved and we look forward to seeing more from you in 2018!