The short form video behemoth TikTok became the most downloaded app in the world in 2021, as it transitioned from Gen Z trendsetter to mainstream cultural architect.
Having grown our own organisation's account to 100,000 followers in eight months, it's done wonders for our approach to creative comms beyond the platform itself.
Ideas, everywhere
TikTok's constantly changing tapestry of trends is a melting pot of bonkers lip syncs and zeitgeist harnessing challenges.
Even if you don't think the channel is right for your organisation, the sheer inventiveness of its creators is inspirational- giving you ideas which you can apply to the content of your more established channels.
Even a forty year old safety message like 'test your smoke alarms' can be given a new lease of life.
Perfection, enemy of progress

TikTok's mysterious algorithm delights and frustrates content creators around the world in equal measure.
A video you've spent hours fine tuning convinced it'll blow-up big style flops, whilst a five minute edit is watched millions of times.
It's reminded us that perfection is the enemy of progress and sometimes it's better to just crack on and do more stuff, rather than obsess over creating the perfect content.
Brevity, always
Taking its lead from the now defunct Vine, TikTok has made short form video mainstream to the point it is dictating how other popular platforms position their own content.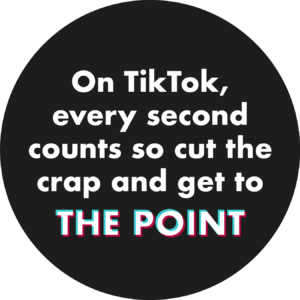 On TikTok, every second counts with ruthless editing and a plethora of jump cuts ubiquitous ways of mining the last millisecond of watch time from your audience.
Just as a good writer will take time to cut the fluff from their prose, it's taught us to be even more meticulous in cutting the crap and getting to the point, regardless of the channel or the message.
Flaunt it

One of TikTok's techniques for bulldozing its way into the mainstream has been to make it super easy to share its content on other platforms.
Whilst other platforms traditionally do everything they can to keep you locked onto their app, TikTok appears much more comfortable to let you post its content wherever and whenever you like.
The boldness of the approach has taught is that if you've spent time creating something you're proud of, you might as well share it in as many places as you can.
By Zander Mills, Corporate Comms Manager, South Yorkshire Fire & Rescue