When it comes unearthing the best talent and attracting the best people to your organisation, it's not rocket science. 
Frankly, astrophysics is of very little interest to recruiters (unless you're NASA). 
But behavioural science – now that's a different story.  
When setting out on a recruitment drive, there are some obvious things we want to try and communicate: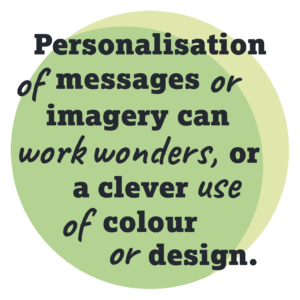 An attractive employee proposition
A welcoming work culture and conditions 
An intriguing and exciting job role
OK, so we've ticked all those boxes but we're still not necessarily seeing the quality or quantity of candidate we might be hoping for. 
So what do we do? 
Taking a behavioural science-based approach can help to open the floodgates. 
The EAST framework was developed by the UK Government's Behavioural Insights team. It has been used widely and successfully to 'nudge' behaviours from enrolling in pension schemes to organ donation. 
And ultimately recruitment is a behaviour-based discipline – we are trying to 'nudge' people into filling out an application or sending a CV. 
The four components of EAST tap into our basic human instincts – the things we all do or respond to instinctively. Humans are very predictable creatures and can make the most of that. 
EASY
People are lazy. That's not a disparaging remark. Taking the path of least resistance is ingrained in us all. So reducing any friction in the recruitment process and providing default options where possible can greatly improves the chances of people applying. Think one-click links to application pages and pre-populated parts of forms. 
ATTRACTIVE 
People like things too. What's in it for me? Yes, short-term incentives such as sign-up bonuses can appeal, as well as attractive pay and conditions generally. But there's also other simpler (and less expensive) ways to attract attention to your recruitment campaign. Personalisation of messages or imagery can work wonders, as can a clever use of colour or design.  
SOCIAL 
We're social creatures and we can't help but be influenced by others. We do what others do and take their lead. Word of mouth can spread through networks quickly. So show 'people like me' in your recruitment campaign and use real-life testimonials. Tap into relevant groups – online and offline – to share the message through peers and community influencers. 
TIMELY
Prompting people at the time when they are likely to be most receptive to a message is a sure-fire way to nudge their behaviour. So targeting or remarketing to people when they are already searching for jobs online or visiting job pages can be hugely effective. And ensuring being laser-targeted in who our audiences are  – demographics, geography, ethnicity – is also pivotal to achieving better recruitment outcomes. 
And here's a very handy example of how EAST powered a recruitment campaign for City of London Police.