Gun salutes, beacon lighting and a cake baked by the winner of the Great British Bake Off. It could only have been the Queen's 90th birthday.
A fitting celebration for a monarch who has loyally served her country for 63 years. Few other leaders can claim a tenure as long, so what is the secret to her enduring leadership and popularity?
Last week, the world's media naturally took a nostalgic stroll back in time to highlight some of the Queen's greatest achievements. We picked a few that we thought could provide insight into what makes a successful leader, whether you're a CEO of a global conglomerate or leader of your local scout group….
Royally relatable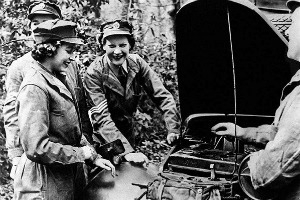 You might think the average person has little in common with the Queen. However, people of her generation will remember her during World War 2, serving as a mechanic in the Women's Auxiliary Territorial Service. She's the only head of state in the world that has served in World War 2 and remains the only female royal to enter the armed forces.
At a time when the country was facing one of its biggest challenges, the Queen (then a princess) was visibly seen to be doing her bit for the war effort, boosting morale and helping the country feel that they really were all in it together.
What we can learn
Good leaders understand what it's like at the coalface and take that into consideration when making decisions. Spending time with employees, getting to know them, and showing them that the boss is a normal human being, just like everyone else, goes a long way to gaining support and loyalty from your workforce.
Her Royal…Honesty
"1992 is not a year on which I shall look back with undiluted pleasure. In the words of one of my more sympathetic correspondents, it has turned out to be an Annus Horribilis."
These words came from a speech the Queen gave to mark the 40th anniversary of her accession. Rather than gloss over what had been a rocky year for the royal family, she openly and publicly acknowledged it.
It was a standout moment during the Queen's reign that helped her to appear human and reminded the general public that the royal family argue and fall out just like any normal family.
What we can learn
There's nothing more refreshing than a leader who values honesty. In an organisation, trust is everything, and to earn it people need to believe that their leaders are being open and transparent about the state of the business. While the truth may sometimes be a hard pill to swallow, it's preferable to a lie or cover up that breeds mistrust and resentment.
Imperial innovation
Did you know that the Queen was the first head of state to send an email in 1976? No neither did we! But the Queen has always demonstrated an ability to adapt to the changing world whether it was televising her Royal Christmas message, opening the doors of Buckingham Palace to the general public or embracing social media (rumour has it the Queen uses Skype to talk to her grandchildren!).
What we can learn
It's a no brainer that businesses need to evolve to survive in today's volatile world, and leaders need to be pioneers of innovation, unafraid to look ahead and embrace change and adapt accordingly.
Sovereign supporter
The 'young royals' are often praised for breathing new life into the monarchy and bringing it into the 21st century. However, they frequently credit the Queen for her support and guidance, especially the Duchess of Cambridge who recently commented: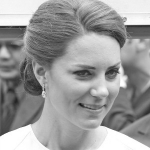 "She's been very generous in not being forceful at all in any of her views. I feel she's been there, a gentle guidance really for me."
A smart move by the Queen – mentoring the next generation has secured the popularity and future of the monarchy.
What can we learn 
Leaders that can identify up and coming talent and are willing to share their skills and expertise can help to shape the leaders of the future. And by investing time in the next generation, you might also learn something in return – reverse mentoring has become a popular term in the business world, acknowledging that whatever stage we're at in our careers, there is always something new to learn.
Morally majestic
The Queen is the patron of around 600 charities! As a hugely influential figure she wields her power wisely by supporting good causes, including Cancer Research UK, the British Red Cross and Barnado's. Our socially conscious Queen, sets a fantastic example and through her charitable support, helps to raise money and awareness of issues that affect her fellow countrymen and women.
What we can learn
Good leaders see the bigger picture, and want to not just make their business great but the community and world around them. By giving your employees a real sense of vision and purpose, they'll feel the work they do really makes a difference, which in turn will boost morale and job satisfaction.
The royal seal of approval
These are just a few nuggets of insight into what we think makes our Queen a great leader. But what kind of leader would the Queen give her royal seal of approval to?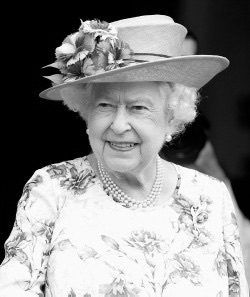 "I know of no single formula for success. But over the years I have observed that some attributes of leadership are universal and are often about finding ways of encouraging people to combine their efforts, their talents, their insights, their enthusiasm and their inspiration to work together."
Well said, Ma'am.