Designing the perfect workplace is no small task.
Not only is there a certain degree of pressure on promoting a sophisticated and professional atmosphere – businesses need to consider additional concerns like wellness and creativity too.
Recent research from OfficeGenie.co.uk found design has the biggest influence on workplace happiness so the sooner people take on board its importance, the better. Here, Rebekah Carter, writer from Office Genie, looks at some of the top workplace design trends we should expect to see in 2017.
Wellness solutions pave the way to success
Wellness programs represent a fantastic way for corporations to place greater focus on the comfort and productivity of their employees. Because wellness programs can help to promote improved physical and mental health, they can be a great way to establish everything from enterprise-level engagement, to improved efficiency throughout a business.
Research suggests that a lack of wellness measures could be costing the UK economy £57 billion a year in lost productivity. A design that puts wellness first, incorporating schemes for health and happiness, including work gyms and breakout spaces, can do wonders for creativity in the workplace.
Restructure to focus on teamwork
In the average workplace, most people will have their own career agenda, but all organisations should understand the benefit of helping teams to work together. Around 92% of companies currently rate organisational design as their top priority when addressing the corporate environment so, how do we restructure offices for a focus on teamwork and collaboration?
Conservative cubicle designs that separate workers from their peers are being switched for spaces that offer more variety and more opportunities to communicate and collaborate. Effective office spaces feature specific areas for lone work (high-backed solo booths for example), as well as those areas designed specifically for team efforts.
Freshening up the work place
The drab, dull workplace is a thing of the past. In an age where corporations are focusing more heavily on employee happiness and satisfaction, creating an atmosphere of creativity and growth is essential. Over the years, we've seen office designs change to draw more attention to features such as 'bringing the outdoors in', creative lighting, uplifting art and inspiring innovation.
Introducing art to the workplace for example has been found to improve productivity and reduce stress levels. So in 2017, and beyond, we should see fewer grey, white, and neutral offices, and more workplaces that encourage positive emotion with artwork hanging on the walls, splashes of bright colour, lively designs and calming 'green retreats'.
Flexibility for business agility
Finally, the current workforce is more concerned with the idea of flexibility than ever before. As such, today's businesses are changing what a workplace looks like. While mobile technology supports remote working, the office acts as a place where employees can come together to socialise, collaborate, and connect, face to face.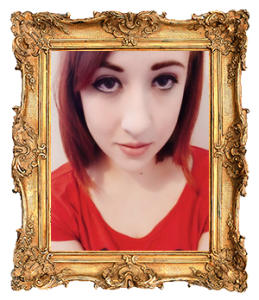 Co-working hubs have caught the headlines in recent years and often these places come equipped with all you could want for a successful day in the office. Freelancers, startups and SMEs too can make use of these spaces and experience the benefits of a larger group.
The workplace of the future

Everything from the shape and lighting of a cubicle and the art on the walls to elements of nature and 'living walls' can help to promote happiness and innovation within the working environment.
For different organisations, the ideal office will have its own shape and unique features. However, on a broad scale it seems the workforce of today, and tomorrow, will be focusing on design solutions that put happiness, creativity and wellness first.
Rebekah Carter writes for OfficeGenie.co.uk: a desk and office space marketplace featuring coworking hubs, shared, serviced and traditional offices.