Meet Pete, our lovely designer, who likes to keep a sharp eye on the ball … and all things design too.  
We hear about life as a freelance designer and why this life suits his love of design and helps him push visual boundaries.
How did you get into design in the first place?
I was always more creative than academic and just followed what felt like a natural path from art gcse, to a-level then on to art college where I spent the first months working in a different art/creative discipline each week, graphic design being the one that I enjoyed more than others.
I think the fact that you can start off on paper and see ideas and concepts develop through to the screen/mac then on to a final deliverable is what appealed as the creative process offers variety.
When did you join Alive? 
I started freelancing back in November 2017 and never really left :). The lure of the banter in the Alive studio has proven too much for me to resist.
What are your key responsibilities?
I'm on hand to help with any project that needs doing, from small amends and tweaks to starting off new concepts and projects, and everything in between.
I quite often work on projects and pitches that need a concept or a new look and feel and start by researching and understanding the brief and what the client is looking to achieve. I start most of my projects in the same way – getting an understanding of what's required then exploring the likes of pinterest and behance, gathering inspiration and examples for a mood board. I then produce my concepts and pull everything together into a pres doc ready to share with the client.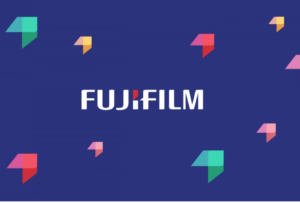 What projects do you most enjoy working on?
I'm happy to have a go at anything I can help with, but I most enjoy working on campaigns that involve a new look and feel to be developed and rolled out.
I really enjoyed working on the Fujifilm project and injecting some creativity into their existing identity. Exploring new ways we could use colour and shape to bring the project to life.
Working with shapes and colour to try to push boundaries visually by introducing these elements into projects is something I take pleasure from. Particularly where clients are often used to seeing the same styles. I enjoy exploring lots of different creative approaches and follow design inspiration sites to keep informed on the latest trends and styles.
What's it like working at Alive?
I've worked as a designer for almost 15 years now in both full time positions and as a freelancer.
Freelancing has given me the opportunity to work in lots of different studios and agencies and I can honestly say that none come close to Alive. The team are by far the best bunch of people I've worked with and there is never a dull moment. The variety and the quality of work that everyone is producing is up there and the fact that you have a laugh everyday whilst still producing such great results is a real pleasure.
Where are we most likely to find you outside of work?
Football takes up a lot of my time at weekends. I take the kids to their matches and also play myself.
We've also just started an Alive 5 aside team which gives us something to look forward to on Tuesday nights. We didn't get off to the best of starts but things are slowly improving. We will do a special blog post when we win our first trophy!
Little Albie arrived last May and I like to spend as much time as I can with him, taking him swimming and out for walks. He's just started crawling so I'm going to have to be on my toes a bit more now with him.
Finally, something we'd never guess about you?
I love a laugh and am quite partial to karaoke, especially after a few beers! We have an annual football awards do and a Christmas party that always involves fancy dress and karaoke. I dressed up as ginger spice and did a drunk rendition of 'if you wanna be my lover'. I can dig out the photos for you but the video has mysteriously vanished…