She's a colourful organiser, with an eye for the right angle. Meet our deadline demon, Michelle…
What did you do before joining Alive?

I was an Account Manager for a finance company, it was a fast-paced environment, working to tight deadlines but I found it rewarding. I did this for 6 years and was also studying towards CIMA, but then unfortunately recession hit. However, I took this as an opportunity to have a change of direction and learn something new, in a completely different industry.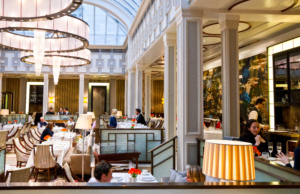 I then worked in central London as a Project Co-ordinator, for a construction company, projects include the fit-out of hotels, museums and residential. My role was working with the client's design team, to ensure the interior design met the specifications. This included working with suppliers, to ensure the interiors are procured, manufactured to the design spec and installed to plans, ultimately meeting the deadlines of the build. Ensuring the Hotel was completed at the required standard and met its re-opening date was the no.1 priority. 
I had to have an eye and attention for detail, making sure everything from, lighting, furniture, artwork, wallcovering, met the intended design. It was great to spend so much time in the London, I was there for 5 years before relocating to be closer to family.
When did you first decide you wanted to be a Project Manager?
Probably when I first started working to be honest! I love organising, I'm a planner! Have a good eye for detail, I love structure so working to deadlines I find motivates me, with a goal to deliver a project successfully & eliminate any risks along the way. I believe the little things all add up to make big differences, and I'm all about the details. 
What do you most enjoy about your job? 
I enjoy being part of the journey that delivers a brief to reality. It's exciting, the variety of projects & how no two days are the same. I'm also grateful for working with the knowledgeable, positive, creative Alive family, where you can be yourself, sound ideas out on each other, and it makes work a great place to be.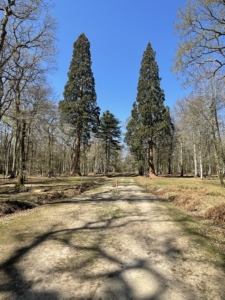 Where are we most likely to find you outside of work?

Being mummy to my two little ones! Keeping busy, going somewhere new, we have a long list of daytrips we're slowly but surely ticking off the list! My phone is full of photos of the family, I LOVE taking photos so we can forever look back at the memories.
My favourite place is the New Forest, which is where we spent lots of time when I was a little too. I also love reading, learning new things.
Finally, something we'd never guess about you?
My maiden and married name are both colours!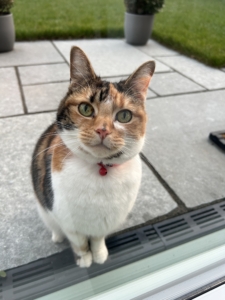 I have a cat called Piper who we've had since a kitten, she's coming up 10 years old, she's tabby and white and loved by us all! 
I had an Instagram home account, just for fun sharing our journey of a bit of a building site to a home! I enjoyed creating the content & the account grew organically, I became a brand ambassador for two companies, which I never would have imagined when I started it.