Friday 6th February is National Doodle Day.
It was first established in 2004 by Epilepsy Action, an organisation which acts as a voice not only for the 600,000 people in the UK who are thought to have epilepsy, but also their friends and family.  Since it began, the day has raised over £295,000.
We love a good doodle and there are tons of great reasons to get your pencil out and have a go. For a start, you'll be embracing your inner child and encouraging the 3 C's to thrive, namely Curiosity, Confidence, and Creativity. Doodling has also been known to improve focus and concentration, support your memory function and help you find new solutions, tackling problem solving more effectively.
You can get colleagues involved by organising your own Doodle Day. Either just for fun, or join in the competition.
National Doodle Day will provide you with everything you need to run a fun and engaging event at work. (There are cash prizes to be won too!)
The idea is simple: Do a doodle, donate a pound! Ask everyone within your team/organisation to do a doodle and each donate a pound to support people living with epilepsy.
You can make your event as simple or creative as you like. Once everyone has completed their masterpiece, have fun coming up with a way to judge the best, to represent your group/organisation in the National Doodle Day competition. You could even create your own 'judging panel' or a viewing gallery where everyone can vote for their favourite.
To enter simply choose a doodle to represent your organisation and send it in to NATIONAL DOODLE DAY by Friday 20 March 2015.
Happy doodling!
And here are some we doodled earlier…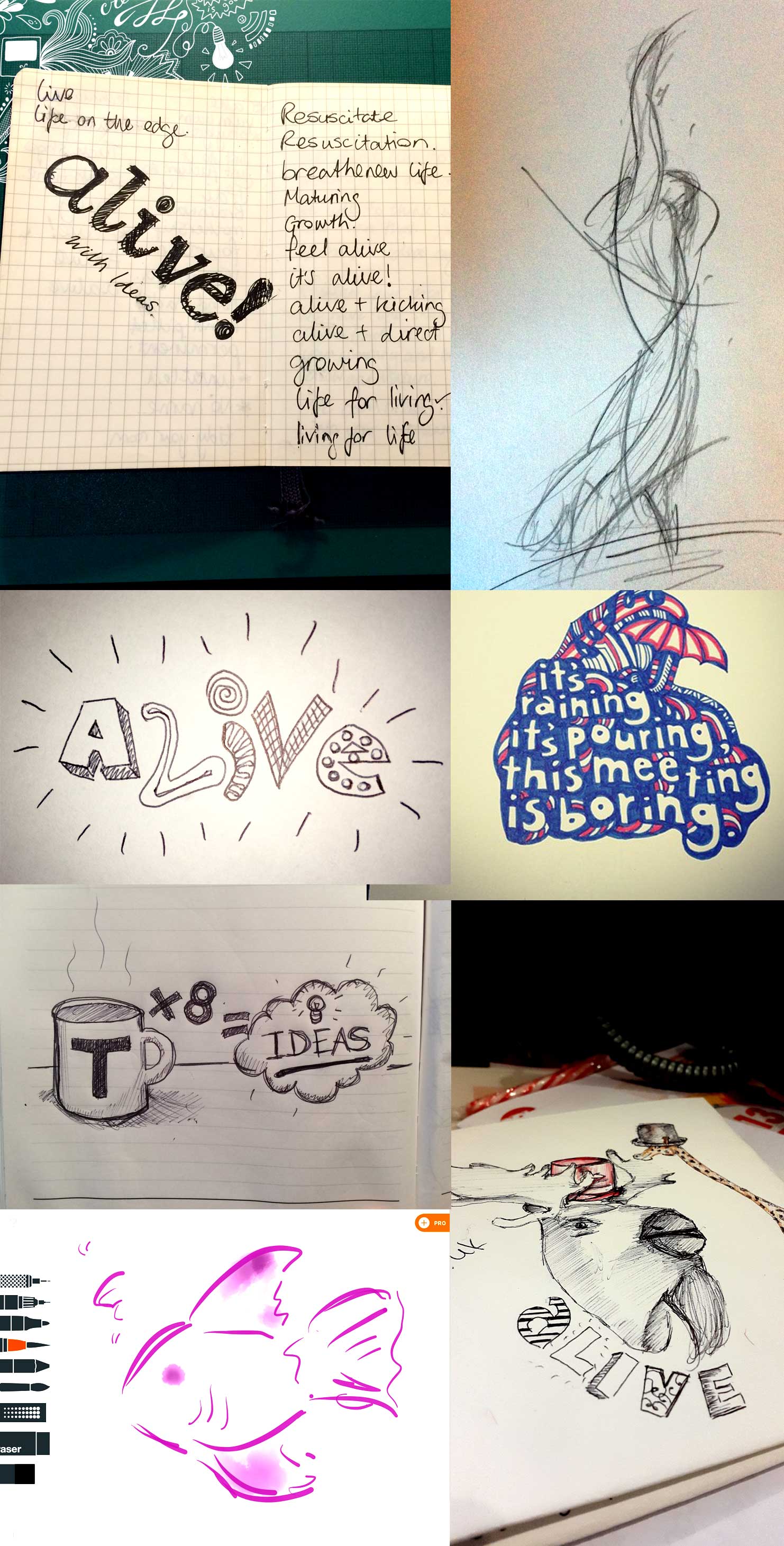 And some final doodling thoughts…
Ikea fire children's imaginations by hiring an illustrator in residence – Making mealtimes more fun with the magic of drawing!
Waitrose rolls out new Brown Sauce packaging – drawn by a 6 year old…