It's never too late to find ways to feel more positive and kick start optimism in those around you.
You can power up your positivity in so many ways…
Give a compliment – Take the time to make someone smile. Who doesn't like to hear something nice?
Share the love and send a 2-minute text – A quick, friendly message to check in and let someone know you're thinking of them.
Re-evaluate your goals – Things change and it's good to know you're on-track and pursuing goals that are worth your time and effort.
Think differently – reverse, re-adjust or turn things upside down. Ask for others' views. Try to see life through another's lens to support your ambitions.
Take an electrical sabbatical – time away from devices actively encourages reconnection with others and enables you to find time for yourself and your wellbeing.
Let go of grudges – Take back control. Choose peace and grace. Let go of negativity to heal and grow.
Hang out with great people – Switch up your social groups. Find like-minded people to share new experiences with. Spend time with people that lift you up.
Take a leap of faith – step out into the unknown, try something different and embark on a journey of self-discovery.
Come on, what are you waiting for?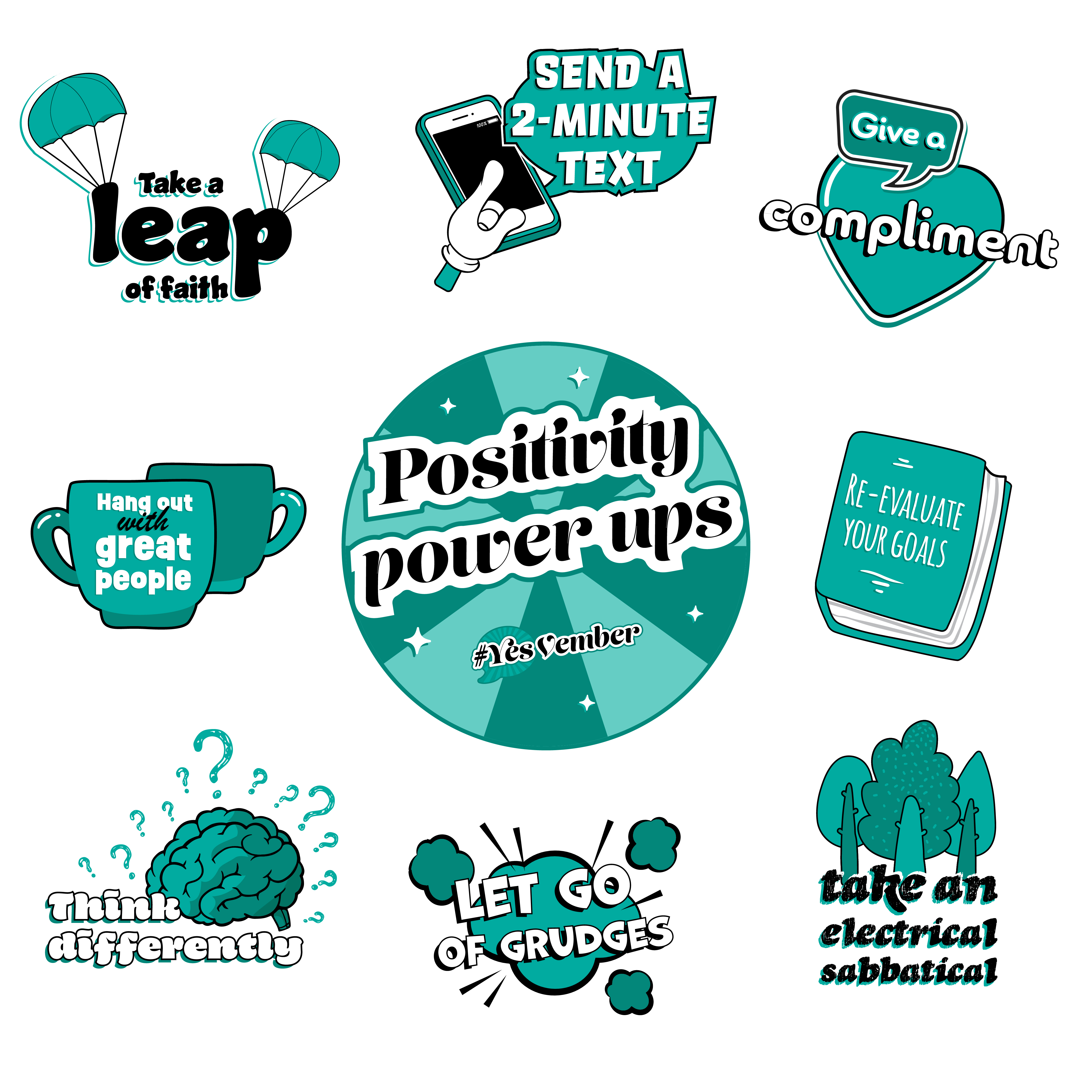 Useful resources:
INFOGRAPHIC: Happiness mood boosters
INFOGRAPHIC: 10 tips for personal care
INFOGRAPHIC: How to be as happy as a quokka!