A Spanish mayor teaches lessons in human centric leadership by taking a fresh approach to connecting with his constituents. And there's a lot that workplaces can learn…
Michel Montaner, mayor of sunny Xirivella in eastern Spain was hungry to gain a better feel for people's concerns and to really understand what mattered to them.
So he shared a simple tweet. 
"I'd like to have dinner at your home. I'll bring dessert."
He's now welcomed by a different constituent family at their home most nights, and as they tuck into their tortillas together, they share their tribulations and triumphs.
"When we're in this setting of trust and intimacy, the walls come down and people really tell me what's on their minds," Michel says.
No topic is off the table. People open up, share ideas, talk about their personal problems, job issues or challenges with education. These relaxed moments are free from political polarisation and they now play a key role in building bridges with the local community.
So what's all this got to do with human centric workplaces?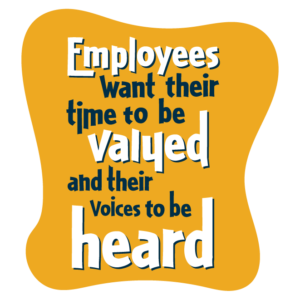 A human centric approach is one that focuses on its people, cares about their personal and professional wellbeing, and intentionally listens to their needs and problems in a way that works for them. 
Take Jacinda Ardern. She has demonstrated that empathy and insight are powerful leadership qualities, connecting with care, kindness, compassion and decency. Warm and welcoming, open and honest, inclusive and generous.
Our meritable mayor has done just that, carving out time and space for his people, and putting their needs first in an environment where they're at their most comfortable.
Much like that community in Xirivella, employees want their time to be valued and their voices to be heard. They want to know they're being considered; they want opportunities for growth and improvement, and they want to feel a sense of belonging and togetherness.
So how do we replicate Michel's magical moments at work? 
Here's a few tasty tips to think about…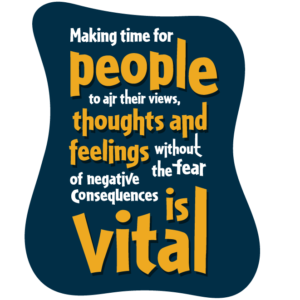 For starters, create a safe and stable space
Michel Montaner wanted honest, frank feedback. He knew that by talking to people in a safe and comfortable environment, they would be more likely to talk openly and sincerely.
Whether it's a physical or virtual space, people need to feel safe to speak up. Psychological safety relies on respect and trust, and it sits at the core of a human-centred employee experience. So making time for people to air their views, thoughts and feelings without the fear of negative consequences is vital.
Deliver a main course that satisfies, nourishes and unites
Any leader worth their salt will openly demonstrate care and consideration for the people they support and have a genuine interest in their personal welfare. Initiating direct conversations that address a need for support or change is a standard course of action.
By considering the broader picture and acknowledging the factors that make up people's lives, like parental responsibilities, health issues, workload pressures and mental wellbeing you improve everyone's employee experience. Face-to-face communication is ideal, and open conversations in a remote or hybrid team are critical to gauging how people are feeling and what it is that they need. In a constantly challenging and changing world, taking a human centred approach to holistic wellbeing that's empowering and empathetic is the only way.
Serve up sweet successes through continuous improvement
Michel Montaner has made a purposeful commitment to listen to his people and understand how things could be better. Not just once through a short-term PR campaign. But continuously. Human centred leaders understand that development is intentional, strategic and constant.
Organisations that care about their employees' intrinsic need for continuous improvement will provide learning and training opportunities not as a cherry on top, but as a matter of course.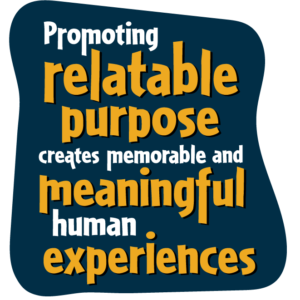 Wash it all down with spirit and soul
One of the fundamental responsibilities of a mayor is to support strategies that make their community a better place to live and work and bring these strategies to life for people.
Promoting relatable purpose creates memorable and meaningful human experiences. A human centric workplace is united by a meaningful narrative, underpinned by a purpose that gives people a reason to come to work, a reason to stay and a reason to engage. Salud! 
And if you'd like any help to season your human centric strategies just drop us a tweet (or an email). We're happy to chat. You supply the coffee. We'll bring cake.