Every great brand goes back to a courageous individual who dared to say no to the status quo.'*
This inspiring quote is a call to action. It's one that drives us to defy convention, break the rules and ask, 'is there a better way?'
It dares us to ask 'What if?'
Challenging the status quo is essential. Imagine how much more rock 'n' roll we could be if we had the elbowroom to be a little more creative…
Acting on the level
Your brand is a promise to your people that you'll live by defined values. Those values must be shared in inspiring and imaginative ways so that your people can connect with them and have pride in them.
So how do we help our brands to thrive internally?
What stops us from having fun fun fun with our brand?
How can we unlock exciting opportunities to shape how it feels for our people?
Brand guidelines are a necessity
Brands are governed by guidelines to create consistency and familiarity and to help maintain the set standards. They should help to tell people how communications should sound, look and feel and should be designed for anyone to pick up and use including employees, partners and external agencies.
Guidelines should be guidelines and not the rule book. They should be a set of principles for all to follow.
Companies create brand guidelines with the best of intentions, but they tend to be disregarded and ignored by most. Why? Again and again it comes down to the fact that they're way too rigid, perhaps outdated, confusing, not fit for purpose or people don't even know they exist. Often, they are aimed at external audiences and are way too formal for many internal applications.
Good thinking
When done well, they create a similar tone for elements of communication, they save money because there's an agreed formula to follow and they speed up the communication process by avoiding the need to reinvent the wheel every time.
Burning bridges
When guidelines are too restrictive, it can be hard to differentiate one communication from another. They become creatively constraining uninspiring and make the management and execution of communication impractical, leaving your audience uninspired and driftin' away.
In the worst cases, they're a stranglehold, leaving characterless comms feeling dull, sterile and tediously repetitive. (Which works well if your values are characterless, sterile and repetitive.)
Break the rules
It is possible to create guidelines that are engaging enough to achieve consistent communication, practical enough to prevent frustration and adaptable enough to offer flexibility and creativity. It's never too late to reconsider your brand guidelines and give them a restorative refresh.
Here are a few points to consider…
Define your constants and variables
Establish your must-haves and the elements of your brand that can remain flexible and fluid. People need to be educated on what they can and can't do.
Acknowledge that some constraints are necessary but give people the freedom to adapt and adjust. Consider your own brand guidelines. Are they prescriptive and uncompromising? Perhaps it's time for a refresh. Here are 36 great brand guideline examples to take a look at.
Encourage flexibility and adaptability
In an age where we don't all need to arrive at the office at the same time and work in the same way, why should we continue to manage our brands the same way we always did? Flexibility should be embraced and encouraged. Build in some room to manoeuvre.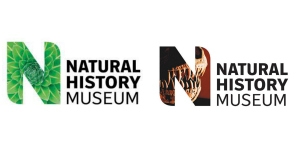 Be bold – allow the opportunity to play
To maintain motivation comms must be kept fresh and interesting. Encourage creativity and play.
Consider how external brands achieve this. Take a look at how TV channels shape their brands and explore the unconventional by continually creating
Brands like Adobe, Nike, Google, Coca Cola, Halifax, The Natural History Museum and even local authorities like Brent Council positively mess around with their brands to mix things up, have fun, prompt emotions and stand out from the crowd.
Get others involved
Audiences have the power to not only share a brand and its values but to get involved, develop them and have some creative fun too. By moderating constraints and encouraging interaction, people can connect and be inspired to join in.
Think about your internal audience
Internally, exposure to 'the brand' is constant so at times it needs to surprise. With an ever-increasing emphasis on building strong employer brands there are new opportunities to work on your internal identity and surprise your people with something a little different.
Remember it's more than just a logo
We're not just talking about logo or colour palette here – this is your brand as a whole. It's about the essence and feel, character and style, spirit and personality. Exciting opportunities exist way beyond the obvious…
Movin' on
Brand guidelines play a key role in helping to deliver effective brand management, sharing our narratives and supporting those promises we make to our people.
But they must provide direction that can be sufficiently adapted across channels, platforms, services and experiences. People need to understand why they exist but there must be a degree of flexibility. They shouldn't be a stranglehold that leaves everything feeling lacklustre and limp.
Flexibility, usability and creative autonomy are central to success.
So will you be brave enough to challenge the status quo and say no?
Loosen up the shackles a little and you could have your brand rockin' all over the world…
We enjoy the challenge of unlocking a brand and its guidelines to make comms feel, well, Alive. So have a chat with us if you're looking for a fresh approach and something that will rock your audience.
*David Brier | Branding Specialist