This week has seen the launch of Let's Talk About It, a pioneering initiative we have developed on behalf of Bedfordshire Police and the Eastern Region Counter Terrorism Intelligence Unit (CTIU) Prevent Team.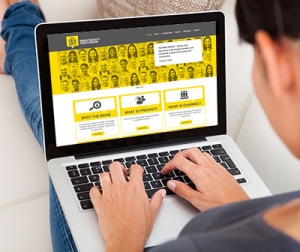 The innovative campaign has been created to help address the Government's Prevent objectives, developing an open dialogue about radicalisation and extremism in the UK.
The Let's Talk About It website, launched this week can be found at www.ltai.info There is a range of different sections including overviews of Prevent and Channel, and practical advice on issues such as Safer Giving and Safer Travel. There is also information on how to spot the signs of radicalisation at an early stage and answers to commonly asked questions.
Deputy Chief Constable of Bedfordshire and regional CTIU lead Jon Boutcher said, "The website provides a range of information and we firmly believe it will make a real difference in helping to educate people about the risks of radicalisation and what they can do to help keep the UK safe.

"The very nature of the Let's Talk About It concept is to break down the barriers around what is a taboo subject in many communities."
It will hopefully provide advice and support to many who are concerned about friends or loved ones showing signs of being radicalised or expressing extreme views."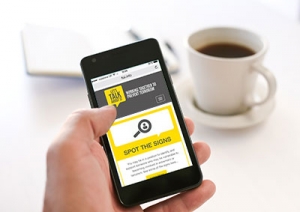 The subject of terrorism is a sensitive and unavoidable one that features daily in the press and on social media. Let's Talk About It aims to challenge ideas and find ways to protect individuals from potentially dangerous situations by educating people about the risks of radicalisation and what they can do to help keep the UK safe.
Alan Oram,  Director at Alive With Ideas comments, "This project is breaking down barriers and is a real partnership approach. We're so proud to be a part of it. From initial branding concepts, right through to the fine details, it's been a really challenging yet hugely rewarding project because of its uniqueness.
We've created an interactive website that will encourage people to share their thoughts. They can raise concerns that they may not otherwise have felt comfortable discussing. Bringing this sensitive subject into open discussion is the first step in achieving the objective of tackling terrorist activities," he says.

"Let's Talk About It aims to raise awareness and start discussions so that everyone can play their part."